Religious Dialogue Concerning the Relationship of Isa to Islam
What is the true Islamic view of Jesus?
The purpose of this website is to explore the relationship between the Prophet Isa and Islam. Many Christians do not know what the Quran says about Isa Al-Masih. Likewise, many Muslims themselves are unaware of what the Quran, the Hadith, and Muslim scholars say about him. What is the Islamic view of Jesus?
---
Latest Articles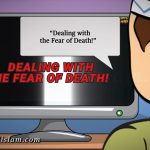 16 September 2022
1 comments
Thinking of death makes most people uneasy. All religions have slightly different views about what happens after death. Buddhists and Hindus don't believe in hell; they believe in reincarnation. Muslims…
---
9 September 2022
2 comments
It can be difficult to trust information on the internet and social media because it can be easily edited and falsified. It's easier to trust that the words in books…
---
2 September 2022
2 comments
My brother was incredibly certain about his new belief. He even stated that he didn't want to submit to family or religious pressure, but only wanted to follow the One…
---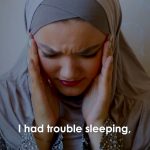 26 August 2022
0 comments
A devoted Muslim woman felt there was something missing in her faith. She prayed, had interesting dreams, and tried talking with her Muslim friends. Didn't find the answer, so she…
---
12 August 2022
0 comments
Sadly, more and more people are experiencing depression. People suffering from depression increased significantly during the pandemic. In life, we may experience many trials. "The greatest reward comes with the…
---
---
Most Popular Articles This Month
---
Isa and Isa Al Masih are the Arabic words for Jesus and Jesus Christ respectively. We will be using the Arabic terms for Jesus throughout this course as we explore the Islamic view of Jesus.
This website's webmaster is a follower of Isa Al-Masih who wants to help Christians and Muslims understand what both the Bible and Quran teach about the person and work of the Prophet Isa Al-Masih.
Though we will take a comparative religions approach in this course, we will focus only on the positive aspects of both religions. The course consists of several lessons that will help guide you to a complete understanding of who the Prophet Isa Al-Masih is. We invite you to begin this study with us.
All religions have as central to their faith the doctrines of salvation and the hope of eternal life. How does a comparative religions approach look at the doctrine of salvation? In this website we will explore the teachings of Isa Al-Masih on this very important topic.
Click here to see the five steps required to gain salvation.