Religious Dialogue Concerning the Relationship of Isa to Islam
What is the true Islamic view of Jesus?
The purpose of this website is to explore the relationship between the Prophet Isa and Islam. Many Christians do not know what the Quran says about Isa Al-Masih. Likewise, many Muslims themselves are unaware of what the Quran, the Hadith, and Muslim scholars say about him. What is the Islamic view of Jesus?
---
Latest Articles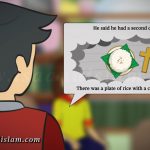 26 November 2021
0 comments
This video from the Ahmad Soeparno's Family series is about "Interpreting a Muslim Man's Mysterious Dreams from Allah." Junaedi, a friend from work, has been interested in reading the Gospels.…
---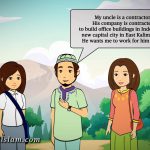 19 November 2021
0 comments
Fachri is blessed enough to get a high-paying job offer while still in college. If he takes the job offer, he could make a lot of money without finishing his…
---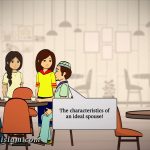 29 October 2021
0 comments
Most of us spend so much time talking about the characteristics of our ideal spouse. We don't want to miss a thing. What are the most important characteristics of your…
---
22 October 2021
0 comments
Baqir was eating with a friend when all the sudden a fly landed in his friend's drink. But to Baqir's surprise, the friend calmly dipped the fly in the drink.…
---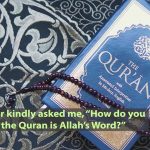 8 October 2021
1 comments
My name is Amir Saleem. I grew up in a strict Muslim country. I believed that Islam was the perfect religion from Allah.   I was searching for the way to heaven but…
---
---
Most Popular Articles This Month
---
Isa and Isa Al Masih are the Arabic words for Jesus and Jesus Christ respectively. We will be using the Arabic terms for Jesus throughout this course as we explore the Islamic view of Jesus.
This website's webmaster is a follower of Isa Al-Masih who wants to help Christians and Muslims understand what both the Bible and Quran teach about the person and work of the Prophet Isa Al-Masih.
Though we will take a comparative religions approach in this course, we will focus only on the positive aspects of both religions. The course consists of several lessons that will help guide you to a complete understanding of who the Prophet Isa Al-Masih is. We invite you to begin this study with us.
All religions have as central to their faith the doctrines of salvation and the hope of eternal life. How does a comparative religions approach look at the doctrine of salvation? In this website we will explore the teachings of Isa Al-Masih on this very important topic.
Click here to see the five steps required to gain salvation.