Religious Dialogue Concerning the Relationship of Isa to Islam
What is the true Islamic view of Jesus?
The purpose of this website is to explore the relationship between the Prophet Isa and Islam. Many Christians do not know what the Quran says about Isa Al-Masih. Likewise, many Muslims themselves are unaware of what the Quran, the Hadith, and Muslim scholars say about him. What is the Islamic view of Jesus?
---
Latest Articles
18 February 2022
0 comments
Everyone desires to have true peace. We don't want to have stress, fear, conflict or worry. And they're bad for our health. It's normal to feel uneasy in certain situations.…
---
4 February 2022
0 comments
We all feel anxious before a first date, especially if we are going on a date with someone who has been very special in our heart. We want to look…
---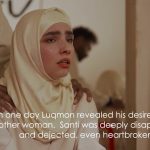 21 January 2022
0 comments
There are many legitimate reasons for a Muslim husband to marry again. One of the reasons is that in the Quran, Allah allows polygamy. But is it true that Allah…
---
7 January 2022
0 comments
When dealing with a case such as an accident, detectives are always looking for witnesses. One is never enough. They usually need more. The goal is to get a complete…
---
24 December 2021
0 comments
Every prophet is unique, but none of the prophets has a remarkable birth story like Isa. More than 2 billion people around the world celebrate his birth every year. Maybe…
---
---
Most Popular Articles This Month
---
Isa and Isa Al Masih are the Arabic words for Jesus and Jesus Christ respectively. We will be using the Arabic terms for Jesus throughout this course as we explore the Islamic view of Jesus.
This website's webmaster is a follower of Isa Al-Masih who wants to help Christians and Muslims understand what both the Bible and Quran teach about the person and work of the Prophet Isa Al-Masih.
Though we will take a comparative religions approach in this course, we will focus only on the positive aspects of both religions. The course consists of several lessons that will help guide you to a complete understanding of who the Prophet Isa Al-Masih is. We invite you to begin this study with us.
All religions have as central to their faith the doctrines of salvation and the hope of eternal life. How does a comparative religions approach look at the doctrine of salvation? In this website we will explore the teachings of Isa Al-Masih on this very important topic.
Click here to see the five steps required to gain salvation.