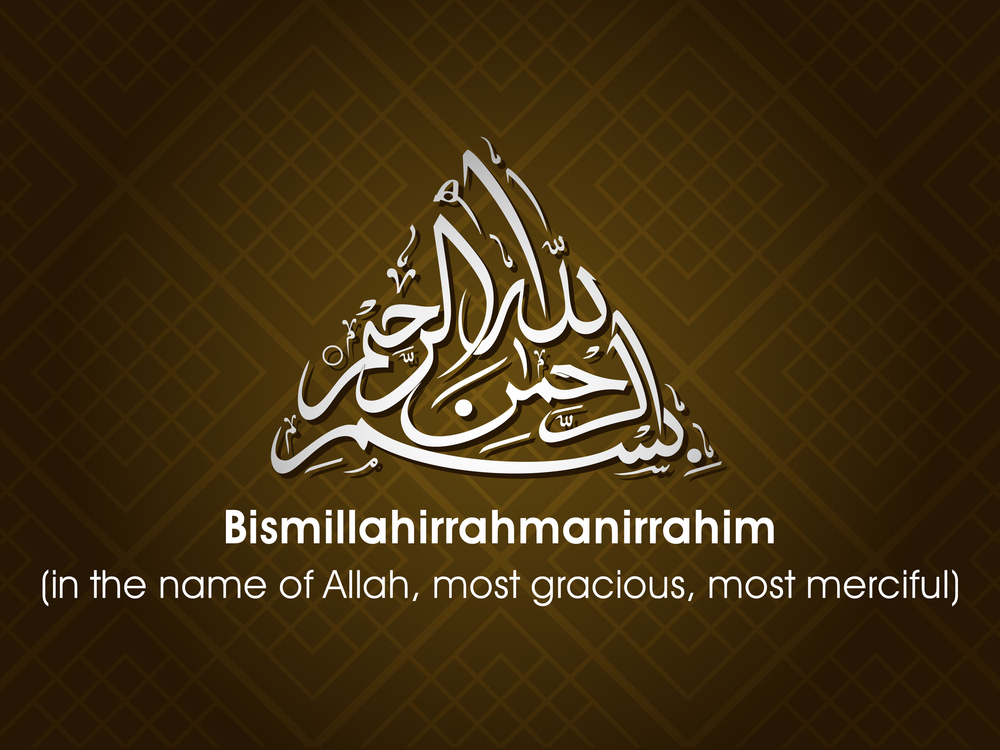 The first and third verses of Al-Fatiha include this phrase: r-raḥmāni r-raḥīm (the Most Gracious, the Most Merciful). Good Muslims repeat Al-Fatiha 17 times in their daily prayer rituals. Thus they say that God is "Most Gracious" and "Most Merciful" 34 times a day. In a month they say this phrase 1,034 times, in a year 12,410 times. But how do we know, how can we prove that God is r-raḥmāni r-raḥīm?
The Results of My Crime
Suppose I impulsively stole a beautiful car when I saw the keys in it? I'm eventually caught, tried, and now stand before a judge to be sentenced. However, the judge happens to be my father. What a dilemma the judge finds himself in! He loves me dearly and doesn't want me to spend time in prison and ruin my future. Since the judge has vowed to follow the law of the land, he sentences me to one year in prison. Immediately after announcing my sentence, the judge steps down and takes off his judicial robe. He tells the court that he will serve my prison time. I am to go free! How do you think I would feel about the judge's decision?
The Judge is Able to Save and to Destroy
"Grace" is often defined as undeserved favor. Meaning you did not earn or deserve the goodness God gave you. "Mercy" is defined as not receiving what we deserve. Meaning you did not receive the punishment from God that you deserved. How can this be? God is also the Judge: ". . . and to God, the Judge of all . . ." (Injil, Hebrews 12:23). "There is only one Lawgiver and Judge, the One who is able to save and to destroy" (Injil, James 4:12).
Who is This Righteous Judge?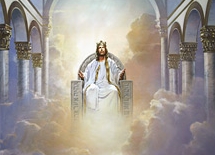 Who is this Judge who is able to save and destroy? The God-Man–Isa Al-Masih (Jesus Christ)! God knew that sinful man could not save himself from his rebellious and destructive nature. Because God loved mankind so very much, he would take it upon Himself to become a man to lead them out of their dilemma. He chose to be born of Mary, a virgin who was pledged to be married to Joseph (Injil, Luke 1:26 – 35). Since Isa Al-Masih did not have a human father, He was born without sin.
This sinless Isa Al-Masih, the Judge, willingly died on the cross at Calvary 2,000 years ago. He became sin for all of mankind-those living in the past and those yet to be born. All God now requires of us is to look "back to the cross" and accept the sacrificial death that Isa Al-Masih made for us.
Eternal Life is a Free Gift!
"For the wages of sin is death, but the free gift of God is eternal life in Christ Jesus" (Romans 6:23). Eternal life is a free gift to anyone who will receive it. As it is written, "For God so loved the world that he gave his one and only Son [Kalimah Allah], that whoever believes in him shall not perish but have eternal life" (Injil, John 3:16). When we want to receive that free gift, we will ask God to forgive us our sins, because of the sacrifice of Isa Al-Masih.
We are now given grace and mercy from God. Our Judge now declares us "not guilty" and sets us free!!!
Isa Al-Masih paid the penalty for our sins. When God looks at us now, He is looking at His Son, because we live in His Son! "In the same way, count yourselves dead to sin but alive to God in Christ Jesus" (Injil, Romans 6:11). What peace this grace and mercy from the Judge brings into our lives!!!!

[We invite you to visit us at https://www.isaandislam.com/way-of-salvation to learn more about God's gift of Salvation. God loves you and waits to hear from you. Isa Al-Masih said, "I am the way, the truth, and the life. No one comes to the Father except through Me" (John 14:6). For a deeper understanding of Isa we suggest you subscribe to "Isa, Islam, and Al-Fatiha" at this link.]
SOME QUESTIONS FOR THE COMMENT SECTION BELOW
We encourage our readers to comment on the article above. Comments that don't directly relate to the topic will be removed. Please start a dialogue with us by focusing on one of the following questions:
1. How can we prove that God is r-raḥmāni r-raḥīm?
2. How did God save us from the sin penalty?
3. How can God be the Most Gracious One and also be the judge?
If you have a question regarding this article, please contact us by clicking this link.