Muslims make vast claims concerning the accuracy of the Quran. Books have been written claiming that the Quran can always be trusted. But is this so? Let's look at a few questions about Quranic claims.
Which Was Created First, Heaven or Earth?
Throughout the Quran, Allah is clearly the Creator of the heavens and the earth. But that is where the consistency ends. Qs 2:29 states, "It is He who created everything on earth for you. Then, directing His order towards the realm above, He turned it into seven heavens." Qs 41:9-12 also states that God created the earth before the heavens. But Qs 79:27-30 says that God created the heavens first, then the earth. So which one did God create first?
How Do Mountains Stop Earthquakes?
Several verses in the Quran state that God created the mountains to prevent earthquakes from happening. Qs 21:31: "And He cast on the earth firm mountains lest it shake with you, and rivers and ways; so haply you will be guided." Qs 16:15 and 31:10 say the same thing. If this is true, then why are there so many earthquakes in Indonesia, a very mountainous country?
How Many Earths Are There?

Another discrepancy between the Quran and science is the number of earths that God created. "It is God who has created the seven heavens and a like number of earths" (Qs 65:12). Several hadiths, including Ahmad numbers 41 and 1513, quote Muhammad teaching about seven earths. Apparently, this was an ancient belief of the people in Muhammad's day. Muhammad took it as his own and taught it as truth.

We know today from science that this is not true. While there are other planets, none of them are like earth. While some have some similarities, such as water, volcanoes, and canyons, none of them have life as earth does. Earth is unique in that it has the perfect amount of light and dark, cold and heat, for life to exist. Clearly God created earth as a unique place for us to live.
Were Egyptians Crucified?
One will also find things in the Quran that don't line up with what history teaches. Qs 7:124, 12:41, and 26:49 all mention crucifixion in Egypt during the time of the pharaohs. This would have been between 1450 and 1200 BC. But history tells us that crucifixion was not a form of punishment until much later in history. It was started by the Romans, not the Egyptians!
John the Baptist Was the First Man to be Named "John"?
Qs 19:7 states: "We answered his prayers with the glad news of the birth of a son by the name of John and told him, 'We have never given such a name to anyone else.'" According to this surah, John the Baptist was the first person to have the name "John." But the Bible records several men named John in the Old Testament, including 2 Kings 25:23, 1 Chronicles 3:15, and Ezra 8:12.
There are also recordings of men named John in history. Josephus talks about "John the Essene" who served as a general in the rebel force during a war in the intertestamental period [420 BC to 7 BC]. This man is also mentioned in I Maccabees. Therefore, John the Baptist could not have been the first man named John.
John's name was a surprise because typically boys were named after their fathers, and God told Zechariah to give his son a different name (Injil, Luke 1:60-63). So it was not a surprise because it was a new name.
In Historical Matters the Quran is Not Always Reliable
Therefore, we cannot look to the Quran in scientific or historical matters. The Quran does say some things about science and history that are true. Yet these things tend to be very general. If they are specific, they are from the Bible, which Muhammad used as a source when he wrote the Quran.
According to History, Why Did Christ Die?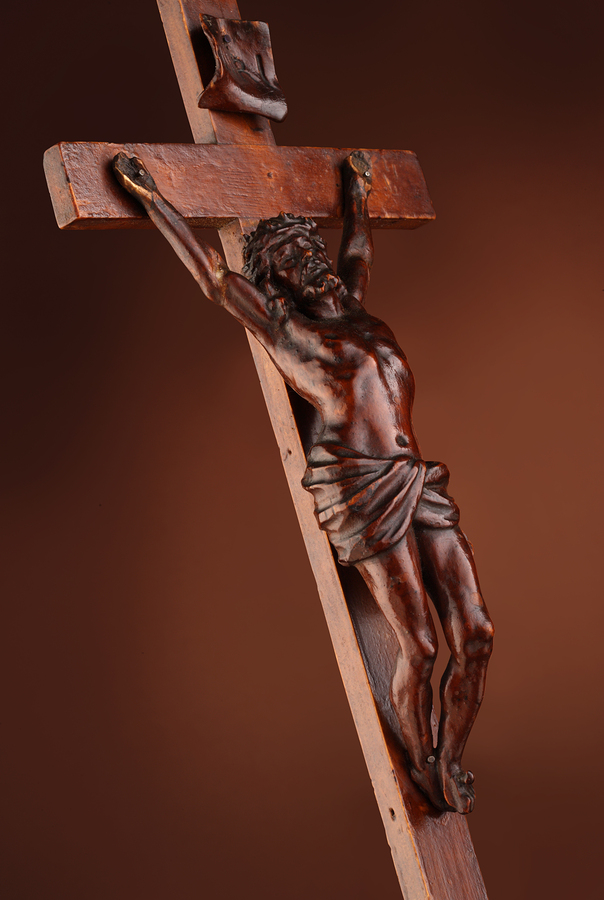 If you look to the Bible, which Muhammad partially understood, you find historical confirmation of the death of Christ. The oldest reference to the death of Christ that some scholars believe could have been written within three to five years of His death is I Corinthians 15:3-7. "Christ died for our sins, just as the Scriptures said. He was buried, and he was raised on the third day, just as the Scriptures said. He was seen by Peter and then by the Twelve. After that, he was seen by more than five hundred of his followers at one time, most of whom are still alive, though some have died. Then he was seen by James, and later by all the apostles."
[We invite you to visit us at https://www.isaandislam.com/way-of-salvation to learn more about God's gift of Salvation. God loves you and waits to hear from you. Isa clearly said, "I am the way, the truth, and the life. No one comes to the Father except through Me" (Injil, John 14:6). For a deeper understanding of Isa we suggest you subscribe to "Isa, Islam, and Al-Fatiha" at this link.]
SOME QUESTIONS FOR THE COMMENT SECTION BELOW
We encourage our readers to comment on the article above. Comments that don't directly relate to the topic will be removed. Please start a dialogue with us by focusing on one of the following questions:
1. Can we trust the Quran?
2. Why, according to this article, is the Quran unreliable?
3. What do you think about the contradictions in this article?
If you have a question regarding this article, please contact us by clicking this link.