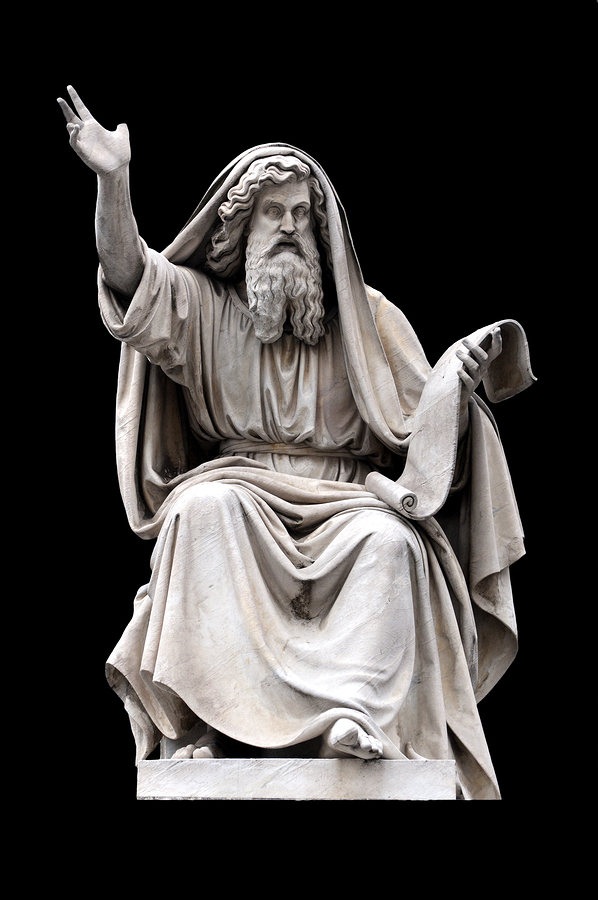 Most Muslims believe that all of the prophets were sinless. Prophets enjoyed an isma, a protection against sin. Unfortunately this doctrine is not based on the Quran or on any Hadith. In fact, the Quran and the Hadith clearly teach that all of the prophets sinned except Isa Al-Masih. They all needed to repent and ask for forgiveness from Allah.
How Did the Idea of "Sinless Prophets" Start?
If the belief that prophets are sinless is not taught in the Quran, then where does this teaching come from? The first place it is found is in a creed known as the Fiqh Akbar II. It states: "All the Prophets are exempt from sins, both light and grave, from unbelief and sordid deeds. Yet stumbling and mistakes may happen on their part" (Wensinck, The Muslim Creed, 192).
"Sins" were down-graded to "mistakes." Those "mistakes" became more and more watered down until they were nonexistent. Some Muslim scholars even translate the surahs in the Quran that talk about the prophets sinning as "mistakes" instead of "sins."
"Sinful Prophets" Could Not Have Received Allah's Revelation
As time went on, this doctrine became more developed. This was a result of other Muslim beliefs. One belief is the doctrine of revelation in Islam. It states that the Quran was given word-for-word to the prophets from an intermediary angel. Therefore, the prophets must have been sinless because how could they be trusted with God's perfect revelation otherwise? The problem with this is that the teaching cannot be traced back to Muhammad in any way.
What Does the Quran Teach About the Prophets?
The Quran clearly teaches that the prophets sinned and asked for forgiveness. Moses killed an Egyptian, and afterward prayed, "Lord, I have wronged myself. Forgive me" (Qs 28:16). Abraham also sinned and asked for forgiveness, saying, "It is He whom I expect to forgive my sins on the Day of Judgment" (Qs 26:82).
The Quran also teaches that Adam sinned by eating the forbidden fruit and was cast out of the garden because of it (Qs 2:35-36). Noah and Jonah also sinned and prayed to ask forgiveness (Qs 11:47; 21:87).
According to the Quran, even Muhammad needed forgiveness! Qs 47:19 says, "Know that God is the only Lord. Ask forgiveness for your sins . . ." This is found in other surahs as well. "That Allah may forgive you your sins of the past and the future . . ." (Qs 48:2).
Both The Bible and the Quran Say – "Only Isa Al-Masih Is Sinless!"
The only prophet in Islam who did not sin was Isa Al-Masih. Many surahs support this belief. When the angels told Mary she would carry and give birth to Isa Al-Masih, they told her she would have "a holy son" (Qs 19:19). Qs 3:36 states that Isa was protected from Satan, i.e., He was sinless.
The Bible also teaches that Isa Al-Masih had no sin. "For we . . . have a high priest [Isa Al-Masih] . . . who has been tempted in every way, just as we are—yet was without sin" (Hebrews 4:15).
The Sinlessness of Isa Al-Masih Makes Our Salvation Possible

Isa Al-Masih had to be sinless in order to be the sacrifice for our sin. "God made him who had no sin to be sin for us, so that in him we might become the righteousness of God" (II Corinthians 5:21). Our sin is what keeps us from being able to know Allah fully. So Isa suffered for our sin when He died. This makes it possible for us to have a relationship with Allah.
[We invite you to visit us at https://www.isaandislam.com/way-of-salvation to learn more about God's gift of Salvation. God loves you and waits to hear from you. Isa clearly said, "I am the way, the truth, and the life. No one comes to the Father except through Me" (Injil, John 14:6). For a deeper understanding of Isa we suggest you subscribe to "Isa, Islam, and Al-Fatiha" at this link.]
SOME QUESTIONS FOR THE COMMENT SECTION BELOW
We encourage our readers to comment on the article above. Comments that don't directly relate to the topic will be removed. Please start a dialogue with us by focusing on one of the following questions:
Why do Muslims view the prophets as sinless when the Quran doesn't say this?
Why was Isa the only prophet in the Quran who was sinless?
How can we have a relationship with God when we are sinners?
If you have a question regarding this article, please contact us by clicking this link.