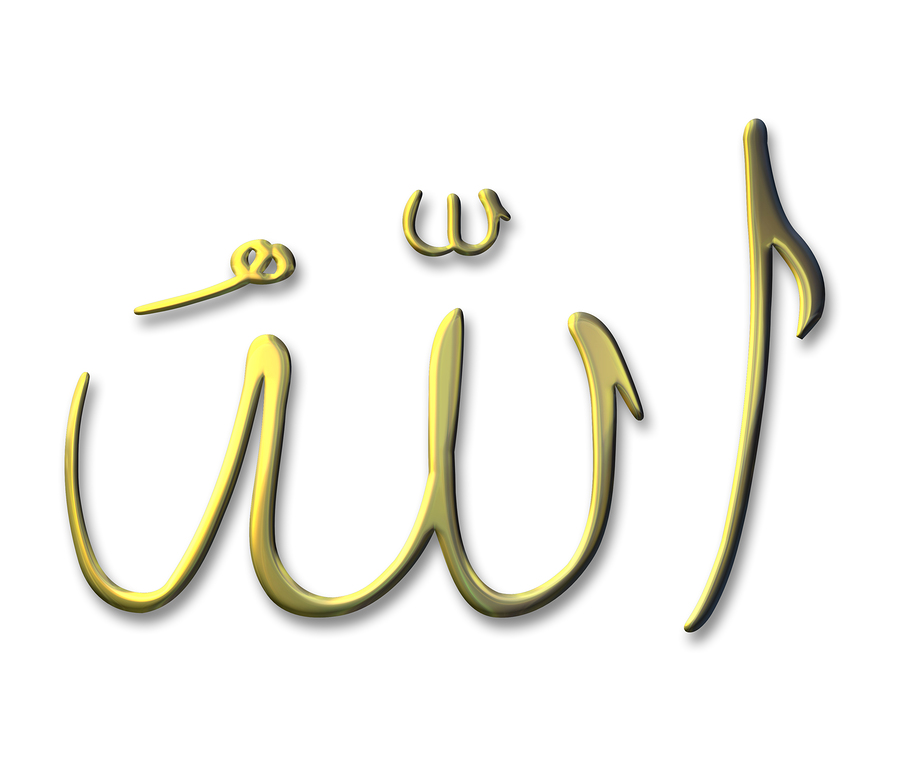 Some Muslims say that their God is not the same as the Christian's God. Likewise, Christians also say that their God is not the God of Muslims. Is there more than one God? Of course not! Yet, both Islam and Christianity have at least four foundational disagreements about God.
The Closeness of God (With His People)
Even though the Quran states that God is closer to us than our own jugular vein (Qs 50:16), it doesn't reveal what that means. The little it does reveal about God's relationship with man is compared to master and servant. The Creator is far away from His Creation. They can't reach Him. God doesn't even attempt to have a relationship with his creation.
On the contrary, the Bible teaches that while God is transcendent, He also desires to have a relationship with His people. Christians call God Father and He calls them His children. Many verses in the Bible describe God in ways that show His desire for a close relationship with us. Psalm 68:5-6 says that God is a "Father to the fatherless, defender of widows— this is God, whose dwelling is holy. God places the lonely in families; he sets the prisoners free and gives them joy. …"
The Suffering of God
The Quran teaches that God actually makes His people disobey (Qs 35:8). We can only know that God punishes and gives rewards. We don't know whether His people's sin saddens Him or affects Him in any way.
Yet the Bible teaches that God suffers because of our disobedience! Ephesians 4:30 says, "And do not bring sorrow to God's Holy Spirit by the way you live. …"
God's Love
The Quran says that God only loves good people, not the sinner. "… Indeed. Allah does not like transgressors" (Qs 2:190). "Say, [O Muhammad], 'If you should love Allah, then follow me, [so] Allah will love you and forgive you your sins. And Allah is Forgiving and Merciful'" (Qs 3:31).
In contrast, the Bible states that God loves all people, even the sinner (Romans 5:8). That's why He came to earth, to save the sinner! The "Kalimah Allah," Isa Al-Masih, told his disciples, "… love your enemies and pray for those who persecute you" (Injil, Matthew 5:44). Why? Because Allah also loves them!
The Knowability of God
In Islam, God is unknowable. "Allah is wise" and "Allah is loving" are the only descriptions given to God. And these descriptive phrases are never explained.
But the Bible tells us many things about God. According to the Bible, God is sovereign, love, just, good, ruler, and many more.
All of Psalm (Zabur) 139 explains that God knows everything about us. But it ends by asking God to know us personally. "Search me, O God, and know my heart; test me and know my anxious thoughts. Point out anything in me that offends you, and lead me along the path of everlasting life" (Psalm 139:23-24). Do you want to know God personally? He definitely wants to know you! If you would like to learn more about how you can do that, please click here.
[We invite you to visit us at https://www.isaandislam.com/way-of-salvation to learn more about God's gift of Salvation. God loves you and waits to hear from you. Isa clearly said, "I am the way, the truth, and the life. No one comes to the Father except through Me" (Injil, John 14:6). For a deeper understanding of Isa we suggest you subscribe to "Isa, Islam, and Al-Fatiha" at this link.]
SOME QUESTIONS FOR THE COMMENT SECTION BELOW
We encourage our readers to comment on the article above. Comments that don't directly relate to the topic will be removed. Please start a dialogue with us by focusing on one of the following questions:
1. What is the Quran's picture of the relationship between God and the people? How is that different from what the Bible teaches?
2. According to the Bible, who does God love? What did He do because of His love?
3. Why is God affected by our sinful character? What did he do to deal with our sin?
If you have a question regarding this article, please contact us by clicking this link.