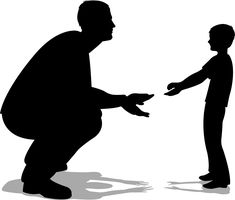 Isa Al-Masih loves all people. He ministered to people out of love. He also died as our Sacrifice because of His love. It's like a man who rescues the woman he loves from captivity. He is willing to sacrifice himself for her. What about Christians? Do they love others?
Love in God's Book
God's Book teaches us that God is love (1 John 4:8). Isa Al-Masih taught his disciples to love others "…You shall love your neighbor as yourself" (Injil, Apostle Matthew 22:39). Furthermore, He commanded His disciples to love their enemies. He also told them to pray for those who persecute them (Injil, Apostle Matthew 5:44). They must also love others unconditionally.
God's love is unconditional. "…When we were still powerless, Christ died for the ungodly. Very rarely will anyone die for a righteous person, though for a good person someone might possibly dare to die. But God demonstrates his own love for us in this: While we were still sinners, Christ died for us" (Romans 5:6-8). God showed His greatest love for us when He sacrificed Isa on the cross.
The Injil sums up love in this way: "Love is patient, love is kind. It does not envy, it does not boast, it is not proud. It does not dishonor others, it is not self-seeking, it is not easily angered, it keeps no record of wrongs. Love does not delight in evil but rejoices with the truth. It always protects, always trusts, always hopes, always perseveres" (1 Corinthians 13:4-7).
Love in the Quran and Hadith

What about love in Islam? "… 'If you should love Allah, then follow me, [so] Allah will love you and forgive you your sins. And Allah is Forgiving and Merciful'" (Qs 3:31). "Whoever loves to meet Allah, Allah loves to meet him; and whoever hates to meet Allah, Allah hates to meet him" (Narrated by Abu Huraira, Sahih Muslim, Book 35, No. 6488). According to Islam, God's love is conditional. We must love first so He will love us! Does this sound cruel? What if our parents told us to love them first, so that they would love us?
Christians Love Others!
Christians prove that they love others by providing help to those in need. One way they do this is helping victims of disasters, e.g., those of the Mt. Sinabung eruptions, the earthquake in Haiti, or the tsunami in Japan.
Isa's followers serve others with their skills, finances, and knowledge. They are also willing to sacrifice their wealth. The other way to love is to share the good news. We are all sinners (Romans 3:23) and deserve to die. But God forgives us when we accept Isa Al-Masih as our Savior.
God really loves you. He wants you to receive forgiveness for your sin and have eternal life with Him. Whoever turns to Isa and accpets His love will have eternal life (Injil, Apostle John 3:16). Will you accept Isa?
[We invite you to visit us at https://www.isaandislam.com/way-of-salvation to learn more about God's gift of Salvation. God loves you and waits to hear from you. Isa clearly said, "I am the way, the truth, and the life. No one comes to the Father except through Me" (Injil, John 14:6). For a deeper understanding of Isa we suggest you subscribe to "Isa, Islam, and Al-Fatiha" at this link.]
SOME QUESTIONS FOR THE COMMENT SECTION BELOW
We encourage our readers to comment on the article above. Comments that don't directly relate to the topic will be removed. Please start a dialogue with us by focusing on one of the following questions:
1. According to the Bible, how is a person to love?
2. What is the greatest proof of God's love toward his people? Why did He do it?
3. How do Christians love others, especially the needy?
If you have a question regarding this article, please contact us by clicking this link.