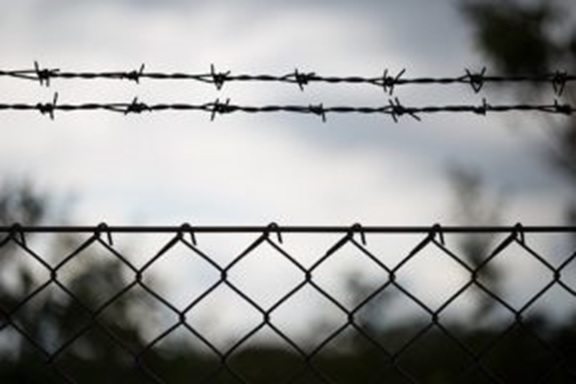 Some Muslims say Isa Al-Masih's teachings are only for the Israelites and Christians. Interestingly, the life of Isa is written in both the Quran and Injil. What do you believe about Isa's teachings? Please tell us here.
Does Isa love everyone? Do His teachings apply to everyone or only to Christians? Let's discover the truth.
Are Isa Al-Masih's Teachings Limited to Certain People?
Some Muslims quote this verse showing the limitation of Isa's teaching. "Jesus sent out the twelve apostles with these instructions: 'Don't go to the Gentiles or the Samaritans, but only to the people of Israel—God's lost sheep . . .'" (Gospels, Matthew 10:5-6).
This was one if Isa's early teachings while His disciples were living in Jerusalem. Later, Isa commanded his disciples to proclaim His message to all nations.
"It was also written that this message would be proclaimed in the authority of his name [Isa Al-Masih] to all the nations, beginning in Jerusalem: 'There is forgiveness of sins for all who repent'" (Gospels, Luke 24:47).
"Go into all the world and preach the Good News to everyone" (Gospels, Mark 16:15).
Isa offers forgiveness of sins and salvation to everyone.
What Do the Quran and Hadith Say about Isa?
The Quran and Hadith confirm the authority of Isa (Jesus).
Isa is the Messiah (Savior), honored in this world and the hereafter. ". . . the Messiah, Jesus, the son of Mary – distinguished in this world and the Hereafter and among those brought near [to Allah]" (Qs 3:45).
Isa speaks the word of truth. "That is Jesus, the son of Mary – the word of truth about which they are in dispute" (Qs 19:34).
Isa will judge mankind. "Allah's Apostle said, "By Him in Whose Hands my soul is, surely (Jesus), the son of Mary will soon descend amongst you and will judge mankind justly (as a Just Ruler)" (Hadith, Sahih 55, 657).

It's written in the Injil that Isa's teachings are for all nations, not just Christians. ". . . the Good News about the Kingdom will be preached throughout the whole world, so that all nations will hear it . . ." (Gospels, Matthew 24:14).
Do you believe Isa's teachings are for everyone, including you? Please share your thoughts here.
Why Isa Al-Masih's Teachings Matter to Everyone
Isa is the Sign and Mercy from Allah as written in the Quran. "Thus [it will be]; your Lord says, 'It is easy for Me, and We will make him [Isa] a sign to the people and a mercy from Us. And it is a matter [already] decreed'" (Qs 19:21).
Isa declares in the Injil: "I am the way, the truth, and the life. No one comes to the Father [Allah] except through me" (Gospels, John 14:6).
Allah has revealed His mercy and forgiveness through Isa Al-Masih. Put your trust in Isa Al-Masih to receive that forgiveness today!
SOME QUESTIONS FOR THE COMMENT SECTION BELOW
We encourage our readers to comment on the article above. Comments that don't directly relate to the topic will be removed. Please start a dialogue with us by focusing on one of the following questions:
Do you agree that Isa Al-Masih's teachings are for all mankind, not just Christians? Please explain.

What do you know about Isa's life and teachings as written in Quran, Hadith, and Injil?

Do you accept that Isa is the Way, the Truth and the Life? If not, what is preventing you from believing in Isa?
[We invite you to visit us at http://www.isaandislam.com/way-of-salvation to learn more about God's gift of Salvation. God loves you and waits to hear from you. Jesus clearly said, "I am the way, the truth, and the life. No one comes to the Father except through Me" (Injil, John 14:6). For a deeper understanding of Jesus, we suggest you subscribe to "Isa, Islam, and Al-Fatiha" at this link.]