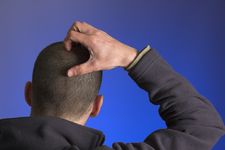 What is the "best" day to worship? Muslims often ask, "Why do Christians go to church on Sunday? The Injil does not command prayer time to be on Sunday!"
Actually, any day is a good day to worship. God does not make one day more important than another day. Because of that, the day on which we worship does not determine whether our worship is received or rejected by God.
The Quran Makes Friday Holy
However, it seems Islam has another view about the "day" for worship. A verse in the Quran says, "Believers, on Friday when the call for prayer is made, try to attend prayer (remembering God) and leave off all business. This would be better for you if only you knew it" (Qs 62:9).
Likewise, Muhammad affirms this verse through a hadith written by his friend. "That the Messenger of God named the day Friday. The Messenger of God said: On that day is the time of ritual prayers, when a Muslim performs ritual prayers and asks for something at that particular time, for sure God will give it to him (Sahih Muslim No. 1406).
According to Muhammad, God will give anything a Muslim requests as long he performs his ritual prayers on Friday. What about ritual prayers on days other than Friday? Does God give what is requested on those days?
The Law of Moses Commands Worship on Saturday
The Law of Moses indeed gives a command for worship on Saturday. "Remember the Sabbath day by keeping it holy" (Taurat, Exodus 20:8). This command is only found in the Taurat, the Law of Moses, not in the Injil. And what is more, Isa Al-Masih did not command his followers to worship on the Sabbath.
Even in His day, Isa Al-Masih did not only teach on the Sabbath. He taught "every day" (Injil, Matthew 26:55). Usually Isa did not emphasize the day, but on His action. That is, teaching in the House of God. He did not teach that one day is more important than any other day.
Isa Al-Masih Rose from the Dead on Sunday
Then why do Christians worship at church on Sunday and not on some other day? Christians worship on Sunday as a result of the work of Isa Al-Masih. Isa became the high sacrifice to save mankind from sin when He died. On the third day, Sunday, He rose from the dead (Injil, Luke 24:46). Christians all over the world celebrate His resurrection on Sunday.
Indirectly, Muslims all over the world also celebrate the resurrection of Isa Al-Masih. In Arabic, Sunday is called "Hari Ahad" or "Sunday," the first day of the week. Why is Sunday celebrated as "Hari Ahad" in the Islamic world? Sunday is commended as the most important day, because on that day Isa Al-Masih rose from the dead.
Every Sunday is a Day of Celebration
So, the main reason Christians worship on Sunday is because Sunday is the day of Isa's resurrection. They gather to celebrate their Resurrected, Living Savior. "After the Sabbath, at dawn on the first day of the week, Mary Magdalene and the other Mary went to look at the tomb… The angel said to the women, "Do not be afraid, for I know that you are looking for Jesus, who was crucified. He is not here; he has risen, just as he said. Come and see the place where he lay" (Injil, Matthew 28:1, 5-6).
God's Presence is More Important Than the "Day"
The day we set aside for worship is not the most important matter. What is important is that God is present when people gather together to worship Him. "For where two or three gather in my name, there am I with them" (Injil, Matthew 18:20).
So, wherever and whenever we worship, the presence of God is far more important than the day on which we worship.

Have You Been Resurrected?
God's book teaches that we are all dead in sin (Injil, Ephesians 2:1). Jesus once said, "I am the resurrection and the life. The one who believes in me will live, even though they die; and whoever lives by believing in me will never die" (Injil, John 11:25-26). Jesus lives! He alone can give you eternal life today.
[We invite you to visit us at https://www.isaandislam.com/way-of-salvation to learn more about God's gift of Salvation. God loves you and waits to hear from you. Isa clearly said, "I am the way, the truth, and the life. No one comes to the Father except through Me" (Injil, John 14:6). For a deeper understanding of Isa we suggest you subscribe to "Isa, Islam, and Al-Fatiha" at this link.]
SOME QUESTIONS FOR THE COMMENT SECTION BELOW:
We encourage our readers to comment on the article above. Comments that don't directly relate to the topic will be removed. Please start a dialogue with us by focusing on one of the following questions:
1. What is more important? The day we worship, or how we worship?
2. Why do Christians choose to worship on Sunday? Is their reason valid? Why?
3. Is there a day that is "best" for worshipping God?
If you have a question regarding this article, please contact us by clicking this link.