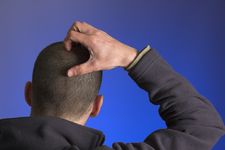 Why do Christians spend so much time and energy trying to spread "Christianity?" Do they receive anything for converting people to their religion? A Muslim might ponder these questions. I pondered these questions myself before I believed. For people unaware of their need for "salvation," these are very good questions.
Salvation, Not a Religious Club
When Christians spread Christianity or "evangelize," they are not trying to convert people to their religion. They are spreading the message of "salvation," not the Christian religion.
People who do not know the teachings of Isa Al-Masih do not understand salvation. They think that Christians are just trying to get people to join their religious "club." But that is not why Christians evangelize.
Why Are Christians So Focused On The Gospel?
Still, why do Christians try to save people who see them as their enemy? Why would a Christian care about a Muslim being saved and entering Heaven? Why do people who aren't followers of Jesus need to be "saved"?
The answer is in the Gospel, the message of Isa Al-Masih. "Gospel" simply means "good news." The Arabic word for "Gospel" is "Injil." The Injil is the Good News about how a person can be set free from sin and have assurance of going to heaven. It is the core message Isa communicated to the world while on earth.
We Are All Sinners
All Muslims know that everyone does and thinks things that are wrong. Those wrong actions and thoughts are called "sin." We all have a sinful nature, or character (Romans 3:23). Our sin separates us from God (Romans 6:23). The Injil tells us, "There is no one who is righteous, not even one" (Romans 3:10).
How Can A Person Full of Sin Have a Relationship with God?
The question is, what do we do with our sin? The only way for people to be right with God is to have no sin. How do we get rid of our sin? Something or someone must remove our sin.
God Gave Us a Way Back to Him
God, who is merciful and all knowing, gave us a way back to Him. He sent us His eternal Word in the flesh to earth (Injil, Apostle John 1:1-2, 14). "God has given you the glad news of the coming birth of a son whom He calls His Word, whose name will be Messiah, Jesus, son of Mary…" (Qs 3:45).
The Word of God is Isa Al-Masih. He is the only way back to God. He is God's divine and eternal Word (Kalimah Allah). He spoke clearly, "I am the way, the truth and the Life. No one comes to the father except through me" (Injil, Apostle John 14:6).
Isa Al-Masih Was Punished for Our Sins
Only Isa Al-Masih can forgive our sins. Only He can restore our relationship with God. You may ask, how can that be? It is because of the sacrificial death of the sinless Word of God. Isa Al-Masih paid the price for the world's sins when He died.
Isa Al-Masih's Sacrifice Provides a Way Back to God

Isa's sacrifice covers our sins, making us right before God. Isa Al-Masih said, "This is my blood of the covenant, which is poured out for many for the forgiveness of sins" (Injil, Apostle Matthew 26:28). This is our salvation. This is the only way back to God and to eternal life with Him in Heaven.
The Book of God tells us, "If we confess our sins, he is faithful and just and will forgive us our sins and purify us from all unrighteousness" (Injil, 1 John 1:9).
You Can Have Eternal Life in Heaven
When Christians spread the good news of Isa Al-Masih, they are not trying to get you to join their religion. They are trying to get you to join them in Heaven. They are trying to get you to join them in Heaven! They want you to experience the peace of having your sins forgiven, and the joy of eternal life.
[We invite you to visit us at https://www.isaandislam.com/way-of-salvation to learn more about God's gift of Salvation. God loves you and waits to hear from you. Isa Al-Masih said, "I am the way, the truth, and the life. No one comes to the Father except through Me" (John 14:6). For a deeper understanding of Isa we suggest you subscribe to "Isa, Islam, and Al-Fatiha" at this link.]
Questions to Respond to in the Comment Section:
The Staff at Isa and Islam invites your comments. In order to improve the discussion (comment section below), we will need to delete all comments that don't specifically relate to the article and/or the questions. Needless to say, we very much welcome and appreciate your feedback on this article.
1. Do you still feel Christians shouldn't "evangelize"? Why?
2. If the Gospel is "Good News," what keeps people from not wanting to hear about it?
3. Why do some people refuse to believe that Isa Al-Masih is the Ultimate Sacrifice that can
save us from sin and give us eternal life?
If you have a question regarding this article, please contact us by clicking this link.