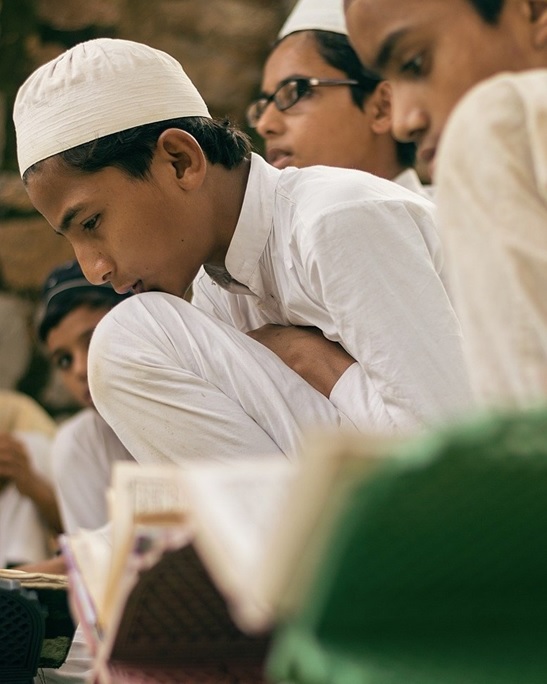 There are many important questions in life but maybe none more important than your view of Allah. Do you feel that Allah is close to you or far from you?
An ideology is a system of ideas that affects the way we live and what we value. The way we view Allah affects the way we worship. For example, whether we view Allah as a God who is close to us or a God who is distant determines the attitude of our heart when we pray to Him.
View of Allah Being Far vs Being Near
All religions believe that Allah is the Almighty Allah, high above all. He is the Great Creator. Of course, we all should bow down and worship Him. Islam teaches, "… Allah's seat covers the heavens and the earth. And Allah does not find it difficult to maintain them, and Allah is Most High, Most Great" (Quran 2:255).
However, does Allah the Almighty want to communicate with humans? Would an infinite Allah really draw close to us and care about our everyday lives? Can we get to know Allah closely, or do we simply obey His commands?
If we see Allah as the only Supreme Being, then we will worship Him with great fear and trembling. We will only obey all His rules to avoid punishment.
Allah Is Near
Although the above seems good, we have found that Allah is described in a more detailed way in the Injil. Specifically, the Injil portrays Allah as being near to His people. For example, His people are portrayed as:
1. Friends of Allah
In the Injil, James 2:23, Allah says: "… Then Abraham believed Allah, and it was credited to him as righteousness. And he was called Allah's friend."
Friend is a term that symbolizes closeness. Allah wants to have an intimate relationship with us. He truly cares about our lives. This description of Allah differs greatly from other beliefs.
2. Children of Allah
"… you have received Allah's Spirit when He adopted you as His own children. Now we call Him: 'Abba, Father!'" (Injil, Romans 8:15).
This is simply an amazing concept! Allah accepts ordinary people to be His children. Allah, as Father, cares for our lives. He protects us, helps us, and gives us refuge.
Allah is not far away and wants to be your friend! This way of thinking brings a new dimension to our faith. Worship is not just an obligation but is something we want to do. We obey His commands not out of fear of punishment, but out of gratitude for all His goodness to us. We worship Allah joyfully because of His love for us.
The One Way to Get Closer to Allah
Sometimes we wonder how it's possible for the Almighty Allah to be close to sinful people. Often, we feel unworthy to worship Allah because of our sins. We often feel distant from Allah when we realize our sinfulness.
Isa Al-Masih came into the world to be the "Way Maker" between Allah and us. Isa Al-Masih is the only One who can purify us from all our sins. If you believe in Isa, then Allah the Almighty will be close to you.
"But now in [Isa Al-Masih] you who were once 'far away' have been brought 'near' by the blood of Isa" (Injil, Ephesians 2:13). Let's open our hearts and have faith in Isa Al-Masih, so we can draw close to Allah who loves us more than we realize.
SOME QUESTIONS FOR THE COMMENT SECTION BELOW
We encourage our readers to comment on the article above. Comments that don't directly relate to the topic will be removed. Please start a dialogue with us by focusing on one of the following questions:
Allah calls those who are close to Him "Friends of Allah", and even "children of Allah". What do you think about this?
How does the way we view Allah affect how we worship?
Do you want to know Allah personally and experience being close to Allah? Contact us.
[We invite you to visit us at http://www.isaandislam.com/way-of-salvation to learn more about God's gift of Salvation. God loves you and waits to hear from you. Jesus clearly said, "I am the way, the truth, and the life. No one comes to the Father except through Me" (Injil, John 14:6). For a deeper understanding of Jesus, we suggest you subscribe to "Isa, Islam, and Al-Fatiha" at this link.]