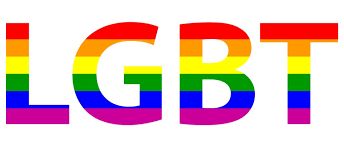 The LGBT (Lesbian, Gay, Bisexual, and Transgender) community is nothing new. But it is becoming a bigger topic around the world. How does the Quran and the Bible view LGBT issues? What impact does homosexual behavior have? We must explore it so we can take the right stance in dealing with the LGBT community.
LGBT: Genetic or Environment?
A few theories try to explain why a person becomes gay. There are two main factors: biological and environmental. A person's biology is affected by many things. These include hormones, genetics, and brain structure.
The second factor is environment. Environment is vital in a person's formation. It can cause problems in a child's identity. Parents must teach their children correctly about men and women. If a child fails to identify these things, he will have difficulties with gender identity.
What are the Muslim and Christian Perspectives on LGBT?
Islam and Christianity agree that LGBT behavior is sin. The Taurat explicitly says same-sex acts are a sin. "Do not have sexual relations with a man as one does with a woman; that is detestable" (The Taurat, Leviticus 18:22). The Injil says, " . . . Those who indulge in sexual sin, . . . or practice homosexuality . . . will not inherit the Kingdom of God" (The Injil, 1 Corinthians 6:9-10).
In Islam, LGBT people are those who "go beyond the limit." "Why do you approach men amongst human beings, and you leave your wives that your God has made for you. You are people who go beyond the limit" (Qs 26:165-166).
To Love or to Condemn the LGBT Community?
Even though God sees homosexual behavior as a sin, He loves the individuals in the LGBT community. As followers of God, we must act the same. We don't insult, demean, or hate them. Rather we love them as fellow human beings. Please email the staff of IDI if you are a member of the LGBT community and want help.
The Bible says repeatedly, "… He [Isa] had compassion on them [sinful people] …" (The Injil, Matthew 9:36, 14:14). Loving them doesn't mean we agree with their behavior. We love you and want to help you, whatever your sexual orientation.
If you or someone you know is struggling with LGBT thoughts or behavior, come to Isa Al-Masih. He is the only One who can release you. Respond to this invitation from Isa, "Come to me, all you who are weary and burdened, and I will give you rest" (The Injil, Matthew 11:28).
[We invite you to visit us at https://www.isaandislam.com/way-of-salvation to learn more about God's gift of Salvation. God loves you and waits to hear from you. Isa clearly said, "I am the way, the truth, and the life. No one comes to the Father except through Me" (Injil, John 14:6). For a deeper understanding of Isa, we suggest you subscribe to "Isa, Islam, and Al-Fatiha" at this link.]
SOME QUESTIONS FOR THE COMMENT SECTION BELOW
We encourage our readers to comment on the article above. Comments that don't directly relate to the topic will be removed. Please start a dialogue with us by focusing on one of the following questions:
After reading the article above, how do you think we should respond to the LGBT community?

In your opinion, is the homosexual sin greater than other sins? Please elaborate on your answer!

In your opinion, does a member of the LGBT community have the same rights in terms of salvation? Please elaborate on your answer!
If you have a question regarding this article, please contact us by clicking this link.