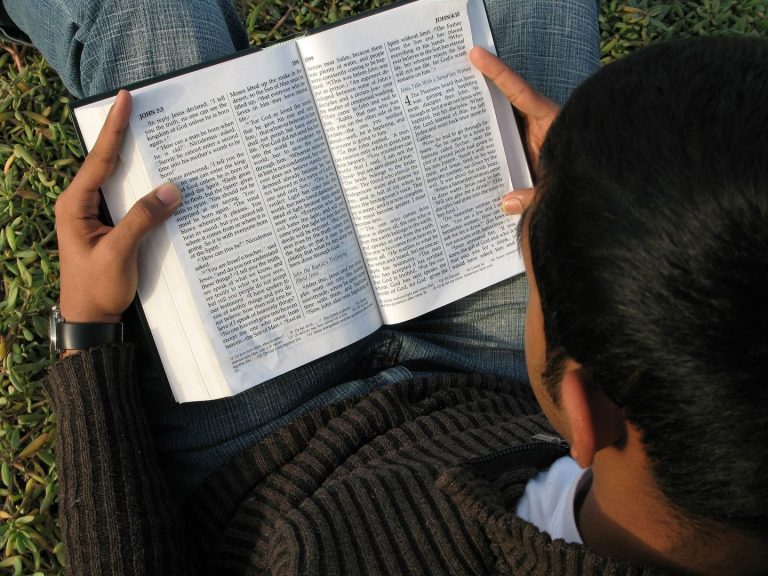 Imam Ruswan and I have a respectful relationship.  He asked me why Christians do not believe Muhammad is mentioned in the Torah. "Where is he mentioned?" I asked. "In Deuteronomy 18," he replied.  So we discussed it together.
A  Prophet is Promised to Moses
In Deuteronomy Allah told Moses:
"I will raise up for them a prophet like you from among their fellow Israelites, and I will put my words in his mouth. He will tell them everything I command him" (Torah, Deuteronomy. 18:18).
Muslims Believe this Refers to Muhammad
I understand why Muslims think this refers to Muhammad. Surely, if Muhammad is such an important person for Muslims, he should be mentioned in the Torah or the Bible.  But does this prediction refer to Muhammad?
The Prophet will be an Israelite
The first thing to notice is that this prophet will be a fellow Israelite like Moses. Muhammad was not an Israelite. So this scripture cannot refer to him. Email us if you disagree.
Hundreds of Prophecies Point to Isa
There are more than 300 prophecies in the Holy Torah about the coming and work of Isa Al-Masih that have been fulfilled by him. Isa said,
"Everything must be fulfilled that is written about me in the Law of Moses and the Prophets and the Psalms (Zabur). Then he opened their minds that they could understand the scripture" (Injil, Luke 24:44-45).
He Speaks the Words of Allah
Allah promised about this prophet, "I will put my words in his mouth. He will tell them everything I command him" (Deut. 18:18).  Did Isa speak the words of Allah or only speak His own words? Both the Injil (John 1:1) and Quran (Sura 3:39) refer to Isa as the Word of Allah. Isa said He only spoke the words Allah gave Him.
"I did not speak on my own, but the Father* [Allah] who sent me commanded me to say all that I have spoken. I know that his command leads to eternal life. So whatever I say is just what the Father has told me to say" (Injil, John 12:49-50).
Are We Listening?
Allah said, "You must listen to him" (Torah, Deuteronomy 18:15). Imam Ruswan listened carefully as we looked at Isa in the light of Allah's promise to Moses.  The evidence points to none other than Isa Al-Masih.
In the verses above we read that Isa "opened their minds that they could understand the scripture." Why not ask Isa to do this for you? It's very important because Isa said Allah's command "leads to eternal life."  Please email us if you want Isa to open your mind to understand the scripture.
*When Isa Al-Masih speaks of Allah as his "Father" it refers to a heavenly relationship, not a physical or biological father. 
[Isa and Islam staff – For input and questions about this article, please send your email to the Isa and Islam Staff]
SOME QUESTIONS FOR THE COMMENT SECTION BELOW
We encourage our readers to comment on the article above. Comments that don't directly relate to the topic will be removed. Please start a dialogue with us by focusing on one of the following questions:
Why does the prophet mentioned in the Torah not fit with Muhammad?

Why is it significant that Isa Al-Masih fulfilled over 300 prophecies from the Torah?

Do you want Isa Al-Masih to open your mind to understand the Holy Scriptures? Do you know someone who can help you understand the Holy Books?
[We invite you to visit us at http://www.isaandislam.com/way-of-salvation to learn more about God's gift of Salvation. God loves you and waits to hear from you. Isa clearly said, "I am the way, the truth, and the life. No one comes to the Father except through Me" (Injil, John 14:6). For a deeper understanding of Isa, we suggest you subscribe to "Isa, Islam, and Al-Fatiha" at this link.]