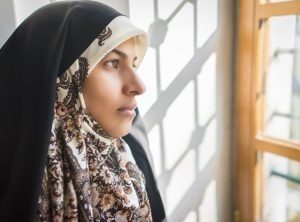 Have you ever doubted Allah will accept your fasting? Maybe you're ashamed of that feeling. Actually, many Muslims feel this way.
How do we know if Allah will accept our fasting? Do we have to wait until the Last Day to find out?
Why It's Important That Allah Accepts Our Fasting
We all agree that this is very important. Every year, millions of Muslims fast for 30 days. If Allah does not accept our fasting, hundreds of millions of people have suffered in vain. For instance, Muslims in Canada sometimes fast for 20 hours per day.
Not only that, according to Islamic teaching, if a Muslim's fasting is not accepted, it's considered a major sin. It's as if they didn't fast. As a result, it will be hard for them to go to Heaven, right?
Can We Know for Sure If Our Fasting Will Be Accepted?
According to Islamic websites, Allah will accept our fasting if we:
Keep our body from activities that God hates
Avoid gossiping and lying
Increase prayers (salah, dhikr, etc)
Keep our eyes from things that God forbids
Are not afraid (hell, jinn, doubt if fasting will be accepted, etc)
Do you always follow all of these things perfectly? Do you sometimes feel proud, break the fast early, or sin during Ramadan?
Al-Dhahabi, in his book Al-Kabair, said that not fasting during the month of Ramadan without a valid reason is a major sin.
Additionally, another Islamic site says, "He [Allah] has the right to determine whether or not worship is accepted."
If this is true, how can you be sure that Allah will accept your fasting? Please answer here.
Can We Have Assurance?
Actually, we can have assurance Allah will accept our fasting. According to Isa Al-Masih's teachings, the most important thing is a pure heart.
Of course we still have to fast according to Allah's commands. For example, don't seek attention from others, don't be arrogant, and so on. But, we don't have to wait until the Last Day to know.
A Pure Heart Is Accepted by God
How do you get a pure heart? Isa became our Mediator.
"For there is one Allah and one mediator between Allah and mankind, the man Isa, who gave himself as a ransom for all people" (1 Timothy 2:5-6a).
You may have sinned greatly, but Isa can forgive all your sins.
If Isa has cleansed your heart, Allah will not only accept your fasting, He will also accept you as a part of His family in Heaven. You will be blessed on this earth and in Heaven.
If you want to join Allah's family, trust Isa today! Or you can contact us.
[Isa and Islamic staff – For input or questions regarding this article, please send an email to Staff Isa and Islam.]
SOME QUESTIONS FOR THE COMMENT SECTION BELOW
We encourage our readers to comment on the article above. Comments that don't directly relate to the topic will be removed. Please start a dialogue with us by focusing on one of the following questions:
Why is it so important that Allah accepts our fasts? What are the consequences if our fasting is not accepted by Allah?

Are you sure that Allah will accept your fast every year? Explain your reasoning!

After reading the article above, how is someone accepted by Allah? Why is it better to believe in Isa?
[We invite you to visit us at http://www.isaandislam.com/way-of-salvation to learn more about God's gift of Salvation. God loves you and waits to hear from you. Isa clearly said, "I am the way, the truth, and the life. No one comes to the Father except through Me" (Injil, John 14:6). For a deeper understanding of Isa, we suggest you subscribe to "Isa, Islam, and Al-Fatiha" at this link.]