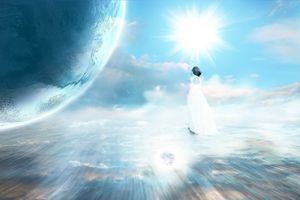 Many religions teach about heaven and hell. Heaven is a beautiful place. Hell is a terrifying place.
In Islam, there are Hadith that say Allah will save some Muslims from hell. Then Allah will punish Jews and Christians in exchange for Muslims. Is that really true?
Allah Will Punish Jews and Christians In Exchange for Muslims
A few Hadith explain that Allah saves Muslim by taking away their sins. Then, He puts their sins on Jews and Christians. This enables Muslims to go to heaven, while Jews and Christians are in hell as their substitutes.
"When it will be the Day of Resurrection Allah would deliver to every Muslim a Jew or a Christian and say: That is your rescue from Hell-Fire" (Sahih Muslim Book 037, No 6665).
Muslims Are Responsible for Their Own Lives
This teaching requires a closer look. Several verses in the Quran (Qs. 3:25, 14:51; 20:15; 45:22) teach that every person is responsible for the good and bad deeds committed in his/her life. Is this teaching consistent with the teaching of the Hadith where Allah places the sins of Muslims on Jews and Christians?
Only Some Muslims Will Be Saved
According to some Hadith, only a group of Muslims will be saved from hell. Allah will punish Jews and Christians by making them suffer in hell in exchange for the sins committed by Muslims.
Only Allah has the right to decide who will be saved from hell. Are you confident that you will be saved from hell? Please email us if you want to be saved from hell.
Sacrifice for All Sins
In the Torah God gave laws on how the people were to atone for their sins. They were to offer a lamb as a burnt offering (Torah, Leviticus 5:14-6:7). This lamb offering was to pay the price for their sins for that year.
Allah holds every human responsible for his/her own sins. Therefore, people must atone for their sins through an offering. However, an animal sacrifice was never good enough to gain eternal life and salvation, as they had to do it every year.
Isa Al-Masih: The Perfect Final Sacrifice
Christianity teaches something similar: Allah punished Isa Al-Masih as a substitute for all people's sins—past, present and future. Out of love, Isa Al-Masih was willing to take your place and take the punishment for all your sins (Gospels, John 3:16). Isa Al-Masih became the perfect final sin offering forever.
Therefore, you do not have to be punished in hell. Isa Al-Masih has already taken the punishment for all your sins.  All you need to do is believe in His sacrifice and follow Him (Injil, 1 John. 2:2). Do you want Isa Al-Masih to take your sins away?
Please contact our staff if you want to know Isa more.
SOME QUESTIONS FOR THE COMMENT SECTION BELOW
We encourage our readers to comment on the article above. Comments that don't directly relate to the topic will be removed. Please start a dialogue with us by focusing on one of the following questions:
Why does the Quran emphasize a Muslim is responsible for his/ her own deeds, rather than placing them on a Jew or Christian in hell?

What is your opinion on Sahih Muslim Book 037, Hadith Number 6665?

What do you think about Isa Al-Masih willingly taking the punishment for people's sins who will believe/put their trust in Him?
[We invite you to visit us at http://www.isaandislam.com/way-of-salvation to learn more about God's gift of Salvation. God loves you and waits to hear from you. Isa clearly said, "I am the way, the truth, and the life. No one comes to the Father except through Me" (Injil, John 14:6). For a deeper understanding of Isa, we suggest you subscribe to "Isa, Islam, and Al-Fatiha" at this link.]