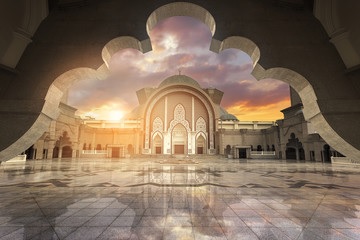 Muslims celebrate Eid al-Adha on the 10th day of the month of Dhu al-Hijjah. The meaning of Eid al-Adha and sacrificing animals are closely related.
Offerings given to gods demonstrate a literal meaning of the word sacrifice. The concept of offering sacrifices is found in most religions including Islam, Buddhism, Hinduism, and Christianity. How can we find the true meaning of Eid al-Adha?
Brief History of Eid al-Adha and Sacrifice
According to Islam, the Prophet Abraham's dream is the beginning of Eid al-Adha. In that dream, Allah told Abraham to sacrifice his son. This shook Abraham because he deeply loved him.
Out of obedience and faith, Abraham was willing to sacrifice his son. However, just before Abraham sacrificed his son, Allah provided a ram.
Why is a Sacrifice Necessary?
Surah Al-A'raf explains the reason for offering sacrifices. ". . . We have certainly created for Hell many of the jinn and mankind . . ." (Qs 7:179). This verse demonstrates many people will end up in Hell. Why?
Because people are even more lost than animals. ". . . Those are like livestock; rather, they are more astray" (Qs 7:179). Meaning, we have all sinned and deserve to go to Hell. Someone/something must be punished for these sins!
As a result, people sacrificed animals as a substitution. Al-Bazzar and Ibn Hibban declared that each drop of blood from a sacrifice provides a cancelling of sins.
Is it possible to count the number of sins we've committed? How can a person possibly know precisely how many offerings to make for their sins?
Are we aware that we never stop sinning? If so, will Allah gladly receive us sinners in Heaven? What's your opinion? Share with us here.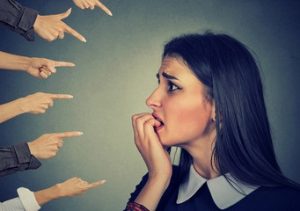 Sinful People Encountering a Perfect Allah?
Christians also believe that people cannot be accepted by Allah. They know they need a sacrifice to save them from their sins. But, they're also conscious of the fact that no animal sacrifice is sufficient to atone for their sins.
The Injil declares that Allah already sacrificed Isa Al-Masih so every person who believes in Him will have eternal life (Injil, John 3:16). This is why Isa died on the cross and rose again.
His sacrifice is different from all others. Isa's resurrection brings perfect redemption for people's sins. No other sacrifice could accomplish that. One sacrifice for the sins of people. One sacrifice forever.
Faith Brings Eternal Life
One thing we need to remember about the passage from John is that everyone who believes in Isa's sacrifice will be saved. This isn't talking about a future sacrifice but one that already happened.
All we need to do is to put our faith in Isa for salvation. Do you want to put your trust in this good news? Please email us.
SOME QUESTIONS FOR THE COMMENT SECTION BELOW
We encourage our readers to comment on the article above. Comments that don't directly relate to the topic will be removed. Please start a dialogue with us by focusing on one of the following questions:
How does Idul Adha have meaning in your life?

What's your opinion about Isa Al-Masih's sacrifice being the final sacrifice to remove people's sins?

Does Isa's death and resurrection affect you in any way? Please explain.
[We invite you to visit us at http://www.isaandislam.com/way-of-salvation to learn more about God's gift of Salvation. God loves you and waits to hear from you. Jesus clearly said, "I am the way, the truth, and the life. No one comes to the Father except through Me" (Injil, John 14:6). For a deeper understanding of Jesus, we suggest you subscribe to "Isa, Islam, and Al-Fatiha" at this link.]