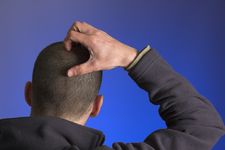 Many Muslims tell Christians: "We worship the same God as you." Also, many Christians say that God the Father is the same as Allah, the Muslim God. But others say that the Muslim God is not the same as the Christian God.
In order to answer the question, "Do Muslims and Christians worship the same God?", you should look at the Quran, the Torah, and the Injil. These Books tell us what each religion believes about God.
God in the Quran
The Quran agrees with the Torah on several things about God. "… 'We believe in that which has been revealed to us and revealed to you. And our God and your God is one; …'" (Qs 29:46). Both books say that God is Creator (Qs 17:99; Genesis 1:1), sovereign (Qs 59:23; Job 42:2), and that He is one (Deuteronomy 6:4).
God in the Injil
While the Quran, Torah, and Injil agree that God is One, the Torah and the Injil clearly state that He is revealed in three persons (Matthew 3:16-17). In the Injil, Isa says, "… Before Abraham [prophet Ibrahim] was even born, I AM" (Injil, John 8:58)! If Isa was alive before Abraham, He must be eternal. He must be God!
God in the Injil: God came to earth!
According to the Injil, God came to earth and stayed among His people! God's word incarnated into flesh named Isa Al-Masih. During His life, Isa taught that His people must stop sinning and come to God!
He then died on the cross to pay our sin debt. Because "… the wages of sin is death, …" (Romans 6:23)! God did this because He's not just merciful. He's also love.
God is Close to You! You can Know Him!
God wants everyone to know Him. When Isa was praying right before He was arrested, He prayed for the entire world, saying, "that they may know You, the only true God, …" (Injil, John 17:3).
You can learn more about God through His Holy Books. Also, pray to God, asking Him to reveal Himself to you. Ask Him to show you if you are worshiping the One True God. He will show you who He is. He will show you how to worship the True God. 
[We invite you to visit us at https://www.isaandislam.com/way-of-salvation to learn more about God's gift of Salvation. God loves you and waits to hear from you. Isa clearly said, "I am the way, the truth, and the life. No one comes to the Father except through Me" (Injil, John 14:6). For a deeper understanding of Isa, we suggest you subscribe to "Isa, Islam, and Al-Fatiha" at this link.]
SOME QUESTIONS FOR THE COMMENT SECTION BELOW
We encourage our readers to comment on the article above. Comments that don't directly relate to the topic will be removed. Please start a dialogue with us by focusing on one of the following questions:
1. According to your beliefs, do Muslims and Christians worship the same God? Why?
2. How do you know God?
3. Do you believe that God will reveal Himself to you? How can He reveal Himself?