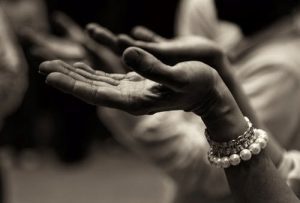 Do you like surprises? Some people like them while others don't. But, most people enjoy pleasant surprises.
Nobody wants their eternal fate to be a surprise. We all want assurance of heaven, don't we?
Most religions of the world teach you must do good works to go to heaven. Then why does Isa teach good deeds will not lead to Paradise? What is this surprise?
"You Must Do Good Deeds to Enter Paradise"
Psychologically, when we fulfill religious laws, we feel satisfied and proud. On the contrary, when we fail to meet a standard, we feel sad, stressed, and worried we might go to Hell. Religion compels us to do more good works so we will go to Heaven.
Eventually, good deeds can become a burden because good works cannot guarantee heaven. When this happens, can we really obey Allah with pure motives?
Good Deeds Will Not Lead to Paradise?
When religious rules become a burden, Isa Al-Masih brings a surprise in Matthew 11:28-30:
"Come to me, all you who are weary and burdened, and I will give you rest. Take my yoke upon you and learn from me, for I am gentle and humble in heart, and you will find rest for your souls. For my yoke is easy and my burden is light."
According to these verses, the way to salvation does not depend on the good deeds we do. Only through Isa can we go to Paradise. This includes: 1) total submission to Isa, 2) a love for Him, 3) faith in Him, and 4) living with Him. This is Isa's surprise!
What is a Yoke?
Isa knows all of our struggles. All of our burdens, stresses, and weaknesses. Because of that, He calls us to give up our burdens and exchange it with His yoke, which is easy.
What is a yoke? A yoke is used by two oxen to pull a load when tilling or plowing a field. The yoke is a wooden beam that separates the oxen but allows them to pull a load together.
A Special Yoke from Isa
Isa says the requirements to know and follow Him are light. Not like other religions. He gives eternal peace and rest.
Do you want to receive this special yoke from Isa? Email us!
Do We Still Need to Do Good Deeds?
Maybe now you're thinking, if that's true then I don't need to do good deeds anymore. That's not the case! Salvation comes by Allah's mercy alone through Isa Al-Masih.
But, our good works are proof that we are Isa's followers. He wants us to do good not to earn Paradise but to show His love to other people.
Please contact us if you want to receive Allah's mercy through Isa.
SOME QUESTIONS FOR THE COMMENT SECTION BELOW
We encourage our readers to comment on the article above. Comments that don't directly relate to the topic will be removed. Please start a dialogue with us by focusing on one of the following questions:
Do you always do good deeds with pure motives? If not, will Allah accept those good deeds? Please explain.

Do you feel burdened from the weight of your sins or your good deeds not being enough? If so, how will you overcome that?

If you are in the middle of a struggle, why not come to Isa and ask for peace and rest?
[We invite you to visit us at http://www.isaandislam.com/way-of-salvation to learn more about God's gift of Salvation. God loves you and waits to hear from you. Jesus clearly said, "I am the way, the truth, and the life. No one comes to the Father except through Me" (Injil, John 14:6). For a deeper understanding of Jesus, we suggest you subscribe to "Isa, Islam, and Al-Fatiha" at this link.]