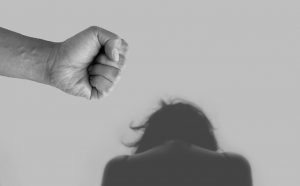 When I was young, I often saw my parents fight. Suddenly, my mom would get hit. I hated my father's violent nature. Does Islam teach a husband can strike his wife, even for a good reason?
After I was married, without me realizing it, my wife experienced the same thing as my mom. Sometimes when my wife and I would fight, I would end up hitting her. Shamefully, I followed my father's terrible example.
Until one day, I stopped and asked: should a husband strike his wife according to Islam? Send us your thoughts here.
Muhammad's Teaching: Husbands May Hit Their Wives
Domestic violence is often talked about in the media. Sometimes domestic violence even leads to murder. Small things turn into big deals.
Why? Is religion to blame? What does Islam teach?
The Quran states, ". . . But those [wives] from whom you fear arrogance – [first] advise them; [then if they persist], forsake them in bed; and [finally], strike them" (Qs 4:34).
In Islam, a husband can strike his wife after he advises her and forsakes her in bed. Many Muslims argue this means a light/soft strike. But the point is: Islam encourages physical violence against women!
Every marriage will have disagreements. The best way to solve the problems are to talk peacefully about a solution. Because distancing yourself from your wife drives a wedge between you two and Satan will come in and make things worse.
Send us your opinion if you disagree.
Isa Al-Masih Forbids Husbands Hitting Their Wives
Allah's Word gives a command that husbands must love their wives. No matter the circumstances, a husband can never strike his wife, unlike in Islam.
"However, each one of you also must love his wife as he loves himself, and the wife must respect her husband" (Injil, Ephesians 5:33).
Husbands must show love to their wives at all times. Allah's Word teaches husbands to ". . . be considerate as you live with your wives, and treat them with respect as the weaker partner and as heirs with you of the gracious gift of life, so that nothing will hinder your prayers" (Injil, 1 Peter 3:7).
Isa Al-Masih Gives Husbands the Ability to Love Their Wives
You might argue, aren't there Christian husbands that strike their wives? Of course there are! But every true follower of Isa Al-Masih, who is being obedient, must love, not hit, his wife.
"But God demonstrates his own love for us in this: While we were still sinners, Christ died for us" (Injil, Romans 5:8). All of us have sinned and deserve to be punished. But Isa Al-Masih took the punishment we deserve when He died on the cross.
Isa laid down His life for His followers out of love for them. Husbands are to treat their wives the same way. Do you want to learn how to love like Isa? Contact us today!
SOME QUESTIONS FOR THE COMMENT SECTION BELOW
We encourage our readers to comment on the article above. Comments that don't directly relate to the topic will be removed. Please start a dialogue with us by focusing on one of the following questions:
What is your opinion of husbands striking their wives, even lightly?

What do you think is the reason Muhammad taught that a husband can strike his wife?

In your opinion, how should a husband treat his wife, even when there are disagreements?

[We invite you to visit us at http://www.isaandislam.com/way-of-salvation to learn more about God's gift of Salvation. God loves you and waits to hear from you. Jesus clearly said, "I am the way, the truth, and the life. No one comes to the Father except through Me" (Injil, John 14:6). For a deeper understanding of Jesus, we suggest you subscribe to "Isa, Islam, and Al-Fatiha" at this link.]