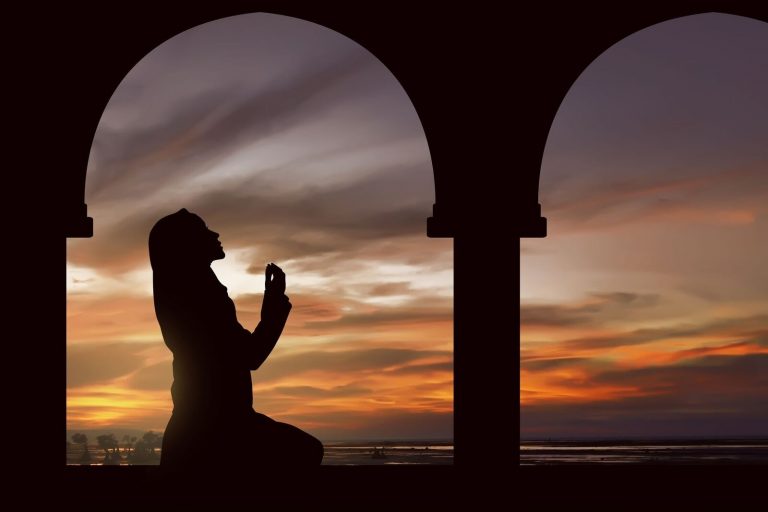 Are you aware of all the sins you have ever committed? Do you want forgiveness for all your sins?
You might pray the Islamic prayer of repentance (salat al-tawbah) every day because you're scared of going to hell. And you long for Allah to forgive your sins.
Can the prayer of repentance really cleanse sins and guarantee salvation? Is there another way more certain?
The Prayer of Repentance for the Forgiveness of Sins
 The prayer of repentance is done by Muslims to ask for forgiveness from Allah SWT for all their sins. These are the conditions:
It must be done sincerely and wholeheartedly
There must be regret and sorrow for the sins
You must commit to never repeat the same mistakes
Repentance must happen before passing away
It's written in the Quran, "O you who have believed, repent to Allah with sincere repentance. Perhaps your Lord will remove from you your misdeeds . . ." (Qs 66:8).
The Benefits of the Prayer of Repentance Every Day
Are Muslims who pray the prayer of repentance every day really free from punishment?
Doesn't Islam teach that every Muslim will have to pass over the bridge of hell that is very long, dark, and terrifying? They might fall into hell.
 Will Allah not weigh their good deeds and sins and punish them in hell for their sins? After that, they will be brought out.
However, the Quran says the torment of hell is eternal. "Indeed, the criminals will be in the punishment of Hell, abiding eternally" (Qs 43:74).
If Muslims still need to be punished for their sins, that would mean that the prayer of repentance doesn't guarantee heaven, right? Share your thoughts here.
Is There Assurance for Heaven?
In light of the above, how can people have assurance of forgiveness and eternal life in heaven?
The Word of Allah testifies that there is a Person who was willing to take our punishment on himself. ". . . Christ was sacrificed once to take away the sins of many; and he will appear a second time, not to bear sin, but to bring salvation to those who are waiting for him" (Hebrews 9:27-28).
Isa Al-Masih willingly paid for all our sins through his death. Since Isa rose from the dead, He will forgive all your sins and give you eternal life with Him in heaven. Everyone must repent and trust in Isa Al-Masih.
Therefore, it's not the prayer of repentance that guarantees heaven, but faith in Isa Al-Masih, who has paid for all our sins and opened Heaven's door to us. If you have any questions, email us here.
SOME QUESTIONS FOR THE COMMENT SECTION BELOW
We encourage our readers to comment on one of the following questions:
Why do people need forgiveness from Allah?

According to the article above, why does the prayer of repentance (salat al-tawbah) not guarantee salvation and heaven?

Why is it that only faith in Isa Al-Masih can guarantee salvation and heaven? Explain your answer!
[We invite you to visit us at http://www.isaandislam.com/way-of-salvation to learn more about God's gift of Salvation. God loves you and waits to hear from you. Isa clearly said, "I am the way, the truth, and the life. No one comes to the Father except through Me" (Injil, John 14:6). For a deeper understanding of Isa, we suggest you subscribe to "Isa, Islam, and Al-Fatiha" at this link.]