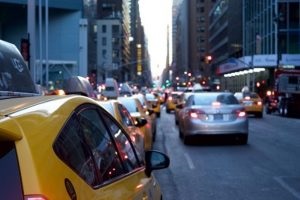 What if you weren't able to keep the fast every Ramadan? What if your fasting debt kept piling up?
There are many things that can nullify fasting during Ramadan. We want to help you get rid of the stress and fear you may be facing because of the obligation to fast.
Abdul has experienced this. The writer met Abdul while riding in a taxi during Ramadan one year. The busy traffic made the ride long and allowed us the time to chat.
Abdul shared his worry. He tried to live a holy life, but frequently struggled. Here's part of our conversation.
Many Challenges to Keeping the Fast
(W = Writer; A = Abdul)
W: "Are you keeping the fast this year?"
A: "Alhamdulillah, today I am. But, I don't always."
W: "I'm curious, what can nullify fasting during Ramadan?"
A: "Obviously, eating and drinking anything. In general, nothing is allowed to go into our body. Including medicine, spit, and smoke from a cigarette."
Abdul continued: "Besides that, we need to avoid temptations. You may get angry or curse. Men need to avoid lusting after women. Also, a woman's fast is nullified if she is on her period."
W: "What happens if your fast is cancelled for some reason, like sickness?"
A: "Then we must make it up on a day after Ramadan."
W: "What has been your greatest challenge with fasting?"
A: "It seems like everything. But, the most difficult has been to avoid relations with my wife. This is hard because sometimes I work at night."
A: "The punishment for engaging in that act during Ramadan is harsh. ". . . A man came up to him [Muhammad] and said, '. . . I had intercourse with my wife when I was fasting (in Ramadan).' The Messenger of Allah said, 'Are you able to fast for two consecutive months? . . . Can you feed sixty poor persons?'" (Sahih Muslim, 1111).
W: "Are you able to do either of those things?"
A: "Not really, but I'm trying my best."
Allah Understands Our Struggles
Have you ever experienced similar struggles? Does the long list of things that can nullify your fast worry you? Sometimes, we are to blame, but other times it's outside of our control.
If your fasting during Ramadan is invalidated, then you will have a debt that needs to be paid. But, what if it has accumulated for years? Will Allah receive our worship and receive us?
Our desire to worship Allah is right. However, we are sinful and weak. We can never really worship perfectly.
"Therefore no one will be declared righteous in God's sight by the works of the law; rather, through the law we become conscious of our sin" (Injil, Romans 3:20).
Our worship as humans is limited because we are all sinners. But, even if you were able to fast perfectly, would that guarantee you heaven?
Allah's "Perfect Help" for Sinful People
Allah has provided a way through Isa Al-Masih. "For all have sinned and fall short of the glory of God, and all are justified freely by his grace through the redemption that came through Christ Jesus [Isa Al-Masih]" (Injil, Romans 3:23-24).
We are saved not because of our perfect fasting, but because of Allah's love for us in Isa. We will receive Allah's mercy when we believe in Isa Al-Masih.
You don't need to be worried or afraid anymore. Isa Al-Masih will take away all of your sins when you trust Him. Then you can live and worship righteously through His power.
Believe in Isa Al-Masih today!
SOME QUESTIONS FOR THE COMMENT SECTION BELOW 
We encourage our readers to comment on the article above. Comments that don't directly relate to the topic will be removed. Please start a dialogue with us by focusing on one of the following questions:
How do you feel about all of the things that can nullify your fast during Ramadan?
What can a person do if they have accumulated a huge debt from cancelled fasts?
Allah has provided a solution so we don't have to worry anymore and can have eternal salvation. How does that make you feel?
 [We invite you to visit us at http://www.isaandislam.com/way-of-salvation to learn more about God's gift of Salvation. God loves you and waits to hear from you. Jesus clearly said, "I am the way, the truth, and the life. No one comes to the Father except through Me" (Injil, John 14:6). For a deeper understanding of Jesus, we suggest you subscribe to "Isa, Islam, and Al-Fatiha" at this link.]