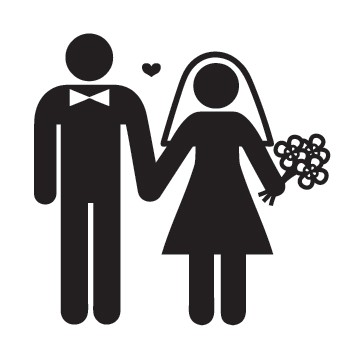 Both husbands and wives long to enter heaven. But Islam and Christianity have different requirements for this. Islam teaches that for a wife to enter heaven, one of them, she must obey her husband. This requirement concerns many.
Muslim Tradition: Obey Your Husband and You Will Enter Heaven
"If a wife . . . obeys her husband, she will be welcomed into heaven." (Hadith Riwayat Ahmad and Thabrani) Muhammad also said: " . . . A woman who obeys her husband will enter heaven. " (Hr. Bukhari dan Muslim)
Using this requirement for salvation, a husband can manipulate his wife to obey. Is there a tradition that says a husband can't enter heaven unless he loves his wife?
100% Holiness is Required for Heaven
To enter heaven, a person must be 100% holy! This is a problem because no one is 100% holy. "For all have sinned and fall short of the glory of God" (Romans 3:23). The Quran agrees. "Whoever sins and is covered with sin, he will abide in hell forever" (Qs 2:81).
Man is not worthy to enter heaven because he isn't 100% holy. Therefore, we need the grace of God.
The Glorious Assurer of Heaven
God's grace " . . . makes us right in his sight. He did this through Christ Jesus [Isa Al-Masih] when he freed us from the penalty for our sins" (The Injil, Romans 3:24).
Isa is the Word of God. He came to this world as a man so he could bear the penalty for our sin. We should have been punished for our sin, but Isa was willing to bear that punishment for us. He did this so ". . . whoever believes in Him shall not perish but have eternal life" (The Injil, John 3:16).
How Can We Have Assurance of Salvation?
The Injil emphasizes, "God saved you by his grace when you believed. And you can't take credit for this; it is a gift of God. Salvation is not a reward for the good things we have done, so none of us can boast about it" (Ephesians 2:8-9). A woman's salvation does not depend on her obedience to her husband. Salvation only comes through accepting Isa Al-Masih as your sacrifice.
[We invite you to visit us at https://www.isaandislam.com/way-of-salvation to learn more about God's gift of Salvation. God loves you and waits to hear from you. Isa clearly said, "I am the way, the truth, and the life. No one comes to the Father except through Me" (Injil, John 14:6). For a deeper understanding of Isa, we suggest you subscribe to "Isa, Islam, and Al-Fatiha" at this link.]
SOME QUESTIONS FOR THE COMMENT SECTION BELOW
We encourage our readers to comment on the article above. Comments that don't directly relate to the topic will be removed. Please start a dialogue with us by focusing on one of the following questions:
Why is obedience to your husband not a key for entering heaven? Please explain your answer!

Can a person get into heaven by his good deeds if the requirement is to be 100% holy? Please give the reason for your answer.

How does Isa Al-Masih have the power to forgive our sin and promise heaven to those who trust in Him?
If you have a question regarding this article, please contact us by clicking this link.