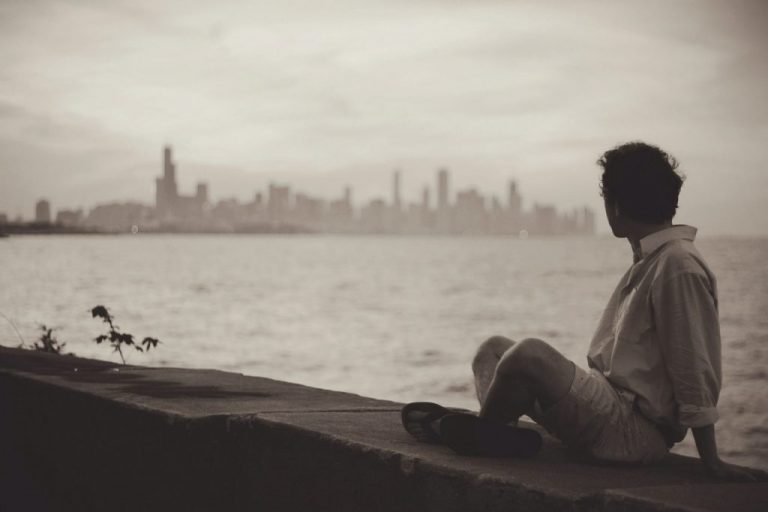 As a new year approaches, many people take time to reflect on the last year. They consider what happened and how to improve their life in the future.
We all agree that it's incredibly important to do some self-reflecting each year. Why? Because Allah wants us to know him better each year.
How can Muslims and Christians practice muhasabah (self-reflection) to draw closer to Allah?
The Way to Practice Muhasabah According to Islam
Islamic teachers agree that muhasabah is important. We must become better in order to be accepted by Allah.
When reflecting, people usually ask questions like, "What am I doing well? What needs fixing? How is my relationship with Allah, other people, and myself?"
How do you practice muhasabah? Submit your answer here.
According to one Muslim website, self-reflection is a command from Allah. "O ye who believe! Fear God, and let every soul look To what (provision) he has Sent forth for the morrow. Yea, fear God: For God is well-acquainted with (all) they ye do" (Qs 59:18).
After self-reflecting, we must admit our weaknesses and work hard to become better. Maybe we promise to read the Quran more, perform the salat prayers, help others, or other things.
Is this enough? Are you constantly trying to become a better person but still often fail? Is there a better way to avoid sinful behavior?
If not, how can we ever please Allah? And how can we fix our broken relationships?
Muhasabah According to the Injil
Muslims are commanded to believe in the Injil (Qs 5:46). How should we practice muhasabah according to the Injil?
The Injil agrees that we need to fix our relationship with Allah, others, and ourselves. But how?
First – Relationship with Allah
If our relationship with Allah is broken, then all our other relationships will also be fractured. The problem is sin. Sin ruins every relationship. Our sins must be forgiven before we can truly know Allah.
How can your sins be forgiven? ". . . the blood of Jesus [Isa Al-Masih] . . . purifies us from all sin" (Injil, 1 John 1:7).
Only by trusting in Isa Al-Masih's sacrifice can our relationship with Allah be restored!
Second – Relationship with Others
 "Whoever does not love does not know God, because God is love" (Injil, 1 John 4:8). We are only able to truly love other people if we know Allah. After knowing Allah through Isa, Allah gives us His Spirit. Through His Spirit, we are able to love others, including our enemies (Gospels, Matthew 5:44).
Also, since Allah has forgiven our sins, we can forgive others, no matter what they have done to us (Gospels, Matthew 6:14).
Third – Relationship with Self
If we know Allah, we have His Spirit. Besides love, He also gives us peace, patience, kindness, goodness, faithfulness, gentleness, and self-control.
Our relationships with other people will certainly be better if we our lives are filled with those characteristics!
Best Self-Reflection: Trusting Isa Al-Masih
By putting our trust in Isa Al-Masih, we are able to bring restoration to our relationships. Our sins will be forgiven. You will have the ability to love others. And you will have the power to avoid sin.
Contact us if you want to put your faith in Isa Al-Masih, so you can have an amazing year!
---
SOME QUESTIONS FOR THE COMMENT SECTION BELOW 
We encourage our readers to comment on the article above. Comments that don't directly relate to the topic will be removed. Please start a dialogue with us by focusing on one of the following questions:
Do you believe it's important to practice muhasabah every year? Why or why not?
How do you usually self-reflect? How has it worked?
Why is putting your faith in Isa Al-Masih the only way to truly fix our relationships?

[We invite you to visit us at http://www.isaandislam.com/way-of-salvation to learn more about God's gift of Salvation. God loves you and waits to hear from you. Jesus clearly said, "I am the way, the truth, and the life. No one comes to the Father except through Me" (Injil, John 14:6). For a deeper understanding of Jesus, we suggest you subscribe to "Isa, Islam, and Al-Fatiha" at this link.]