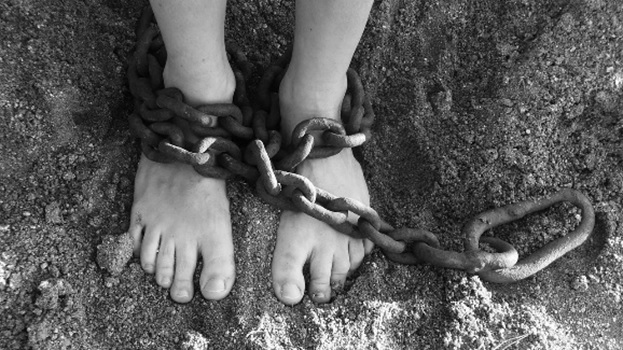 Besides being given the name "Muhammad", Muslims love the name from the Arabic word "Abd al". For example: Abdul, Abdullah, Abdurrahman, Abdulkarim, Abdul Mahmud, etc. Muslims love this name because it describes the relationship between them and Allah, namely His servant, His slave.
But does "abdul" Allah, "slave of Allah", describe the supreme relationship between Allah and His people? Are there any other titles that suggest a better, more intimate relationship?
Allah's Title Given to Prophet Abraham
In the Book of the Prophets, Abraham was called "friend of Allah". Wouldn't it be great to be a "friend of Allah"?
You want a close friend who is loyal and understands your heart, right? It would be amazing to have "A true friend who sticks closer than a brother [sibling]" (Taurat, Proverbs 18:24). Even better to be friends with Allah.
Isa Al-Masih said: "I no longer call you servants [slaves] . . . I have called you friends" (Injil, John 15:15). His followers receive the title "friend". If you want an intimate relationship with Allah, email us.
Better to Be A "Captive" Brother or "Beloved" Brother?
We desire to have a good brother who loves us, right? Is it better to be called "captive" brother or "beloved" brother? Who wants to be a brother's slave?
According to the Injil, Isa Al-Masih uses a "brother" metaphor to explain His relationship with His followers. He's a "Brother" who is full of love, power and willingness to help. Since He's a "Brother", His followers are also His brothers (Injil, Hebrews 2:11).
"Slave" of Allah or "Child" of Allah?
"Abba" is an ancient Aramaic word. It means father in almost all Semitic languages. In fact, "Abba" is probably one of the famous word in the world. Derivatives of this word are papa, pa, abu, abbas, baba. In Indonesian it's bapak, ayah.
Strangely, Isa Al-Masih told His followers when praying (Salat), start with the words "Our Father [Abba] . . .". When we read the Injil, it's not strange that Isa's followers were repeatedly called "children of God". If you think it's strange to call Allah "Father", email us.
Which Title Do You Prefer?
Maybe you're satisfied with the title "slave" of Allah. But shouldn't we consider the benefits of receiving additional titles such as "friends", "brothers" of Isa Al-Masih, especially "children" of God the Father. Actually, all these titles illustrate our position and relationship with Allah.
Most followers of Isa Al-Masih like to be called "children of Allah". Every day, they may approach Allah, listen to His voice, enjoy His love. Their Father is almighty and loving. As Father, He protects them and guarantees them a home in heaven.
If you long to be a "child of Allah", it's not difficult. Just pray, "Allah, because I believe in Isa Al-Masih as my Savior, make me Your son!"
[Isa and Islam Staff – For inputs or questions about this article, please email Isa and Islam Staff.]
SOME QUESTIONS FOR THE COMMENT SECTION BELOW
We encourage our readers to comment on the article above. Comments that don't directly relate to the topic will be removed. Please start a dialogue with us by focusing on one of the following questions:
If you consider "slave" of Allah to be the supreme title for Muslims and Christians, please explain why it's superior to the titles "child of Allah", "brother of Isa Al-Masih", "friend of Allah", or "friend of Isa Al-Masih".

Is it wrong or unreasonable for Allah to call His followers His children? Explain your answer.

Between the title "Friend of Isa", "Brother of Isa" and "Child of Allah", which one is your favorite? Why?
[We invite you to visit us at http://www.isaandislam.com/way-of-salvation to learn more about God's gift of Salvation. God loves you and waits to hear from you. Isa clearly said, "I am the way, the truth, and the life. No one comes to the Father except through Me" (Injil, John 14:6). For a deeper understanding of Isa, we suggest you subscribe to "Isa, Islam, and Al-Fatiha" at this link.]