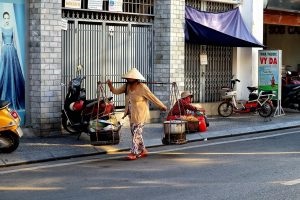 Everyone wants to be loved by Allah. Does the Creator of the universe really love His creation? Do you wonder if Allah loves you?
Who does Allah love? Everyone or just certain people? Let's learn about who Allah loves according to the Quran and Injil.
Who Allah Loves in the Quran
Among the 6,236 verses in the Quran, the word 'love' is used less than 70 times. Most of these verses are about loving people. There are only 20 verses written about Allah's love for humans.
According to the Quran, Allah loves people who:
Do good deeds
Purify themselves
Act righteously
Act justly
Love Allah
Fight for Allah
Allah's love is only for those who work hard and obey all of Allah's commandments. We must earn his love.
Have you fulfilled all these requirements? Do you have assurance Allah loves you?
". . . Indeed, Allah loves those who are constantly repentant and loves those who purify themselves (Qs 2:222)."
How can we purify ourselves to be loved by Allah? Please respond here.
Who Allah Loves in the Injil
Among the 7,957 verses of the Injil, the word 'love' is found more than 200 times. In one book, 'love' appears more than 27 times in 15 verses.
Many of these verses describe Allah's love for people. Two examples:
"For God so loved the world that he gave his one and only Son, that whoever believes in him shall not perish but have eternal life" (Gospels, John 3:16).
"But God demonstrates his own love for us in this: While we were still sinners, Christ died for us" (Injil, Romans 5:8).
According to the Holy Scriptures, Allah's love does not depend on our deeds. We cannot earn Allah's love. Allah loves every person, including you, even though we are all sinners. Allah's love is awesome!
How Much Does Allah Love Us?
"See what great love the Father has lavished on us, that we should be called children of God!" (Injil, 1 John 3:1).
Allah loves us so much that he wants us to be His children. How is that possible when we are not pure/clean?
Allah showed His great love through sending Isa Al-Masih as the sacrifice for our sins. "This is love: not that we loved God, but that he loved us and sent his Son [Isa Al-Masih] as an atoning sacrifice for our sins" (Injil, 1 John 4:10).
Through Isa's death and resurrection, He cleanses us of our sins if we believe in Him. Allah will give us a new heart that loves Him and loves others.
Contact us if you want to learn and experience Allah's true love.
SOME QUESTIONS FOR THE COMMENT SECTION BELOW
We encourage our readers to comment on the article above. Comments that don't directly relate to the topic will be removed. Please start a dialogue with us by focusing on one of the following questions:
Who does Allah love according to the Quran?

Who is loved by Allah according to the Injil?

How much are you loved by Allah? How should you respond?

[We invite you to visit us at http://www.isaandislam.com/way-of-salvation to learn more about God's gift of Salvation. God loves you and waits to hear from you. Jesus clearly said, "I am the way, the truth, and the life. No one comes to the Father except through Me" (Injil, John 14:6). For a deeper understanding of Jesus, we suggest you subscribe to "Isa, Islam, and Al-Fatiha" at this link.]