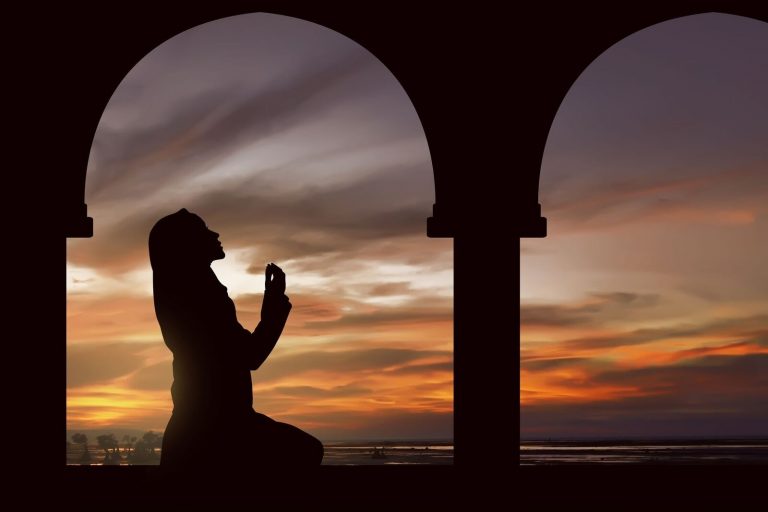 The "Atheism" Open Forum on Facebook, "You Ask, Atheists Answer," has almost 60,000 members. Many of them are Indonesian. And there are others like Karina, an Indonesian, who created a private Facebook page for Indonesian atheists.
Why do Muslims become atheists? How can we help them so they do not reject Allah's existence?
A Testimony of Someone Who Left Religion
Thinking about the life of Luna Atmowijoyo helps us understand why Muslims become atheists. As a university student, Luna was a member of a conservative Muslim group. She prayed five times per day, refused to shake hands with men, and was more pious than her parents. However, 10 years later, she became an atheist. Why?
Small things began to shake her confidence in her beliefs.
Her father forbade her to befriend people from other religions.
The treatment of homosexuals in Islam.
She found the Quran doesn't agree with science.
Luna, who is 30, still lives with her parents. She wears a hijab because her father doesn't know she's an atheist. If you want to know more about why Muslims become atheists, email us.
The Main Reason Why Muslims Become Atheists
Muslims, including Luna, learn about Allah. They know much about the Creator. Unfortunately, Allah is only an "abstract concept" to them.
"Concept" is an "idea" or "dogma." They know Allah's names. They can even write a paper about Him.
However, Allah has not become a reality for them. He is an "abstract concept". They know a lot about Allah but have never experienced him.
To prevent Muslims from becoming atheists, we must help them move from the "concept" of Allah to the "reality" of Allah. Isn't this the main reason why Muslims become atheists?
How Do We Experience the Reality of Allah?
The promise of the Gospels is very specific: "My sheep [followers] listen to my voice, taste the goodness of Allah, and experience Allah's Spirit speaking to them, living in them and teaching them. They have fellowship with Allah and have an authentic relationship with Him. Allah lives in them" (Injil, John 10:27, 14:14-17, 15:1-2, I Petrus 2:3, Roma 8:15-16, I Yohanes 1:1-3).
So, for those who believe, Allah is not an "abstract concept" but a "reality" in their lives, every day! If you want to know Allah, email us.
Advice to the Muslims Interested in Atheism
Do you reject religion because Allah is only an "abstract concept"? If so, remember that Isa Al-Masih, the Word of Allah, came to the world for you.
He wants to save you, be with you every moment, and give you life abundantly (Injil, John 10:10) both now and for eternity. Before becoming an atheist, isn't it worth it to truly seek the abundant life Isa Al-Masih has promised?
[Isa and Islam staff – For input and questions about this article, please send your email to the Isa and Islam Staff]
SOME QUESTIONS FOR THE COMMENT SECTION BELOW
We encourage our readers to comment on the article above. Comments that don't directly relate to the topic will be removed. Please start a dialogue with us by focusing on one of the following questions:
Aside from the explanations above, are there other reasons why Muslims become atheists?

Do you know anyone who has become an atheist? If they were to ask for advice from you, what would you say to them?

Is Allah an "abstract concept" or a "reality" in your life? Explain how you experience the presence of Allah in your life.
[We invite you to visit us at http://www.isaandislam.com/way-of-salvation to learn more about God's gift of Salvation. God loves you and waits to hear from you. Isa clearly said, "I am the way, the truth, and the life. No one comes to the Father except through Me" (Injil, John 14:6). For a deeper understanding of Isa, we suggest you subscribe to "Isa, Islam, and Al-Fatiha" at this link.]