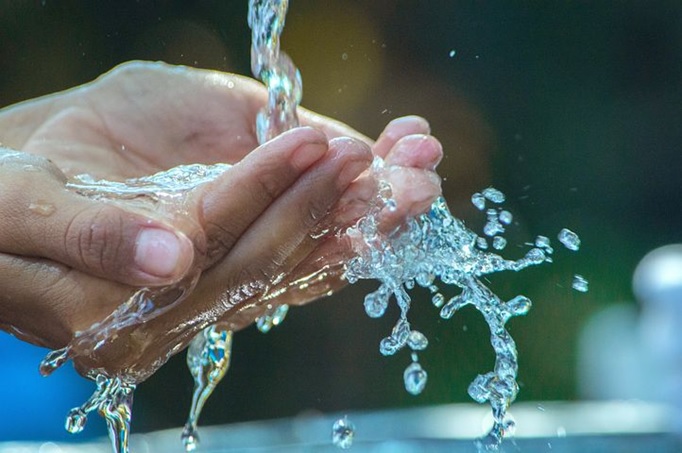 Sin is a big concern for both followers of Muhammed and of Isa Al-Masih. We all sin.
Even Muhammed admitted he was a sinner (Qs 40:55, 48:2, 47:19).  How is sin removed? Can wudu remove my sin? 
Wudu According to the Hadith
"When a Muslim, or a believer, washes his face (in the course of Wudu), every sin which he committed with his eyes, will be washed away from his face with water, or with the last drop of water; when he washes his hands, every sin which is committed by his hands will be effaced from his hands with the water, or with the last drop of water; and when he washes his feet, every sin his feet committed will be washed away with the water, or with the last drop of water; until he finally emerges cleansed of all his sins" (Hadith, Muslim, 2017). 
We Need Something More Valuable than Water
Are sins against Allah really forgiven simply by washing parts of the body with water? Is it really that cheap and easy?
In the Torah, Allah required his people to sacrifice perfect animals such as bulls or goats (Torah, Leviticus 4:27-31). He was teaching them the serious cost of sin. The Injil reveals that, "Without the shedding of blood there is no forgiveness of sins" (Injil, Hebrews 9:22). 
But what kind of blood is necessary to cleanse us from sin? Allah makes clear in the Injil that "It is impossible for the blood of bulls and goats to take away sins" (Injil, Hebrews 10:4).
That's why the people still felt guilty and had to bring more blood sacrifices again and again. In the Torah, Allah prepared people for the perfect one-time-only sacrifice for the sins of all mankind.
That one-time-only sacrifice was Isa Al-Masih (Jesus), the perfect One who never sinned. He poured out His blood when He was crucified. "We have been made holy through the sacrifice of the body of Jesus Christ [Isa Al-Masih] once for all" (Injil, Hebrews 10:10). 
We Need Something More than Wudu
There is nothing we can do to remove all our sins! Ritual washing with water, even wudu, will not do it. Sacrificing animals will not do it. Only the sacrifice of Isa Al-Masih (Jesus), the Holy One, can take away your sin and mine.
Have you put your faith in His blood sacrificed for you? That is the only way all your sins can be removed. Believe in Isa Al-Masih (Jesus) today!
If you have a question regarding this article, please contact us by clicking this link.
SOME QUESTIONS FOR THE COMMENT SECTION BELOW
We encourage our readers to comment on the article above. Comments that don't directly relate to the topic will be removed. Please start a dialogue with us by focusing on one of the following questions:
What is one concern that Muslims and Christians both have in common?
Why do you think blood is needed to wash away sin?
Why does the Injil say that only the blood of Isa Al-Masih can remove our sin?
[We invite you to visit us at http://www.isaandislam.com/way-of-salvation to learn more about God's gift of Salvation. God loves you and waits to hear from you. Jesus clearly said, "I am the way, the truth, and the life. No one comes to the Father except through Me" (Injil, John 14:6). For a deeper understanding of Jesus, we suggest you subscribe to "Isa, Islam, and Al-Fatiha" at this link.]