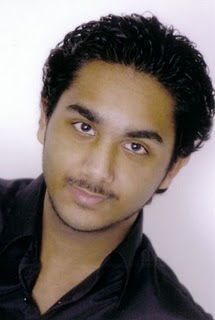 Early this May, the young Muslim theologian and apologist Farhan Qureshi, renounced his faith in Islam. Qureshi was a devout Muslim who spent many years of his life involved in da'wah (spreading Islam). He studied and experienced many denominations of the Muslim faith. He spent years defending and spreading his faith. But recently, he decided that Islam was a destructive force. He stated that Islam is in conflict with the basics of human nature. Mr. Qureshi has many of the same complaints against Islam that Christians have against it.
Islam Runs Counter to the Basic Needs of the Human Community
As a psychologist, Mr. Qureshi found the basics of Islam do not address the needs of the individual or the community. The fear tactics used by the Muslim world is very disturbing to Mr. Qureshi. He could be killed under their religious law for renouncing his faith. Mr. Qureshi believes the use of fear and force is a primitive form of religion. Especially when it is used to preserve a religious or political agenda as Sharia does.
The Injil of Isa Al-Masih proclaims a different message. Isa Al-Masih tells us that it is love and not fear that should be our greatest motivator. The Injil tells us, "There is no fear in love, but perfect love drives out fear, because fear has to do with punishment. The one who fears is not made perfect in love" (1 John 4:18). Islamic law uses fear to control its members. Isa Al-Masih turned the law of fear upside-down. He gave the world the law of love and grace.
The Arab Civilization Become Stagnant
In his letter of apostasy, Mr. Qureshi stated the Arab civilization had become stagnant. Muslim conservatives would not allow the Arab civilization to evolve and move forward. Thus it was surpassed by Western Europe. This was due to the progressive attitude and rationalism of the West. There were once Muslim progressive rationalists during Islam's "golden era" of the eighth century. But they were deemed heretics and apostates. They were all killed-off leaving the Muslim world in a dark place.
The Bible Encourages Humans to Evolve Socially
The Bible encourages the individual to seek knowledge and pursue it. The invitation to learn and evolve spiritually and humanly is deeply embedded in the Bible. The Christian is challenged to take his wisdom, love and faith into the world. The Christian should bring about progressive changes that will enhance the lives of all people. "And may the Lord cause you to increase and abound in love for one another, and for all people, just as we also do for you" (I Thessalonians 3:12, NASB). Godly wisdom is not just needed for individual salvation, but also to carry humanity onward and upward. Through a better and changing world, the Injil of grace through Isa Al-Masih can be better understood and more deeply desired.
[We invite you to visit us at https://www.isaandislam.com/way-of-salvation to learn more about God's gift of Salvation. God loves you and waits to hear from you. Isa clearly said, "I am the way, the truth, and the life. No one comes to the Father except through Me" (Injil, John 14:6). For a deeper understanding of Isa we suggest you subscribe to "Isa, Islam, and Al-Fatiha" at this link.]
I Declare My Apostasy – Farhan Qureshi
Watch Farhan Qureshi and Dr. James White debate the Deity of Isa Al-Mash prior to his Declaration of Apostasy.
If you have a question regarding this article, please contact us by clicking this link.