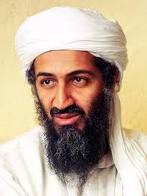 The world watched as President Obama announced that Osama Bin Laden was killed by American military forces in Pakistan. This was in response to the terrorist attacks carried out against the citizens of the United States. Some may see this action as simple murder and an attack on Islam, and some may see it as an act of justice forced upon an enemy of the state.
How we see this event or any other event, is a matter of morals formed by the influence of social, mental, emotional and spiritual impact on our lives. This morning we are all aware of what happened, but what is even more important is why this happened. Was Bin Laden a cold-blooded murderer, or was he rightfully fighting the enemies of God and Islam?
If we choose to study the facts through a purely spiritual lens, we can see the events that framed Bin Laden's later life very clearly. Laying aside all national loyalty, patriotism, and the like, let's look to scripture alone for the answers. This is a comparison of the actions of Osama Bin Laden and the teachings of Jesus Christ.
What Osama Bin Laden Did
Osama Bin Laden masterminded terrorist attacks in many parts of the world. Thousands of men, women and children were killed or maimed. In the beginning, Bin Laden declared war on America's military machine. He picked military targets, or civilian buildings where U.S. military personnel were staying. It wasn't long before he extended the rules of engagement to include the murder of any American citizen. He used the teachings of Al-Quran to justify his attacks. He accused the United States of aggression and persecution of Islam by their presence in Saudi Arabia, and proclaimed them an open enemy of Allah.
What Isa Al-Masih Taught
Isa Al-Masih taught something very, very different. Isa told His followers to "Love your enemies and do good to those who hate you. Bless those who curse you and pray for those who mistreat you" (Luke 6:27, 28). Jesus called those blessed who seek peace and that they will be called sons of God (Matt 5:9). Even when Isa was betrayed into the hands of sinners He did not resist them, but He went willingly without violence of fight. And when Peter drew his sword to defend his Lord, Isa told him to put his sword away, for whoever lives by the sword will perish by the sword (Matt 26:52). He taught peace and that neither He nor His Father in Heaven needed man to defend or protect them. Furthermore, Isa al-Masih told his followers that they should rejoice and be glad under persecution because they will be rewarded for their suffering on earth (Matt5:11, 12).
Bin Laden Chose Vengeance and Violence
Osama Bin Laden, by legitimizing all Americans as targets of execution, killed and maimed innocent men, woman, children and even suckling babes. This was justified by his belief that he was killing infidels which were the enemies of Allah and Islam. He interpreted the Quran as an edict for mass murder. Bin Laden saw himself as an agent of Allah to defend the nation of Islam from infidel aggressors of which many were helpless victims.
There were even other Muslims killed in his attacks. Followers of the very faith and God he was supposedly trying to protect and defend were killed at his own hand. He did not value any life but his own, Muslim or otherwise. There was no mercy, no forgiveness, and no commutation of sentence. There was no grace.
Isa Chose Peace, Love and Forgiveness
The teachings of Isa Al-Masih run counter to Osama Bin Laden's self-serving violence. The Lord Jesus tells us that God loves all people and sees all life as valuable (John 3:16). God does not wish anyone to perish but for all to come to repentance (2 Peter 3:9). Jesus taught that people are to treat each other the way that they themselves wish to be treated (7:12). We are to forgive one another, and if we do our Heavenly Father will forgive us (Matt 6:14). Christ commanded His followers to love their neighbors as themselves and not just the people of our own family, church or country. Peace, love and mercy are the underlining messages of all the teachings of Jesus Christ. There is no message of conquest, vengeance, or violence. Only love– God's selfless love, which he bestowed on all men in Jesus Christ.
[We invite you to visit us at https://www.isaandislam.com/way-of-salvation to learn more about God's gift of Salvation. God loves you and waits to hear from you. Isa clearly said, "I am the way, the truth, and the life. No one comes to the Father except through Me" (Injil, John 14:6). For a deeper understanding of Isa we suggest you subscribe to "Isa, Islam, and Al-Fatiha" at this link.]
If you have a question regarding this article, please contact us by clicking this link.