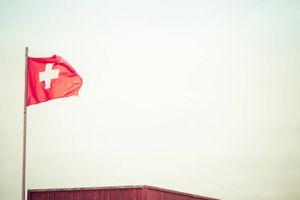 Mahmud Aziz, an Afghan Christian and a Red Cross employee, was captured and thrown into a prison in May 2010 despite not doing anything wrong. In the Oullaya prison of Kabul, he was so severely beaten that he couldn't sleep and was also sexually abused by other prisoners. The Afghan judiciary staff was supporting his torture instead of offering protection.
One night Mahmud Aziz received a vision from Isa Al-Masih and experienced joy in the midst of his suffering. He wrote a letter about this encounter from prison on Dec. 11, 2011. Email us if you have had a dream or a vision from Isa Al-Masih.
Mahmud Aziz Becomes the Joyful Prisoner
Mahmud describes his vision. "That night I saw heaven opened and a figure in white clothes. His face shone radiantly. He approached me and put His hands on my shoulder and head. He said, 'Be joyful! I will always be with you in this prison. I choose you to spread my Good News to the people in Afghanistan and all over the world.' I was trembling in fear at that time. I fell on my knees and couldn't stand up. Then He held my hand and I woke up."
Encounter with an Angry Prisoner from the Taliban
Five days later Mahmud Aziz wrote another letter describing an incident with a Taliban prisoner.
"A man who was convicted of a murder was sleeping in front of me in the prison hallway. He was an extremist and a member of the Taliban. That night he wanted to kill himself so I prayed for him, 'Be patient. Believe in Isa Al-Masih. He is the only One who can save, forgive and release you from this prison.'"
"The man started to insult and scream at me saying, 'You are not holy. You are not a Muslim!' I told him, 'My friend and my brother, please consider my words.' Then I prayed for him the entire night." Write to us if you want someone to pray for you!
A Muslim Terrorist Encounters Isa Al-Masih
Mahmud Aziz continued. "When everyone in the prison was asleep, the man got up, approached my bed, and said, 'Forgive me, my brother. In a dream, I saw a magnificent figure with a very bright light. I fell to the ground when I saw Him. He said to me, 'Believe in your friend, Mahmud Aziz. I am Isa Al-Masih and I have forgiven you.' My whole body was shaking in fear and then I woke up.'"
This man told Mahmud Aziz that he now follows Isa Al-Masih because He has the power to forgive sins.
(Taken from MVDW, 2.16.2011 received by Jason)
QUESTIONS FOR CONTEMPLATION
What would you do if you were falsely accused and unjustly punished?

Is it possible to experience joy in the midst of suffering? If so, how?

If a Muslim terrorist encounters Isa Al-Masih like this, do you think you can encounter Isa Al-Masih, the Straight Way to heaven?
We encourage our readers to comment on the article above. Comments that don't directly relate to the topic will be removed.
[We invite you to visit us at https://www.isaandislam.com/way-of-salvation to learn more about God's gift of Salvation. God loves you and waits to hear from you. Isa clearly said, "I am the way, the truth, and the life. No one comes to the Father except through Me" (Injil, John 14:6). For a deeper understanding of Isa, we suggest you subscribe to "Isa, Islam, and Al-Fatiha" at this link.]
If you have a question regarding this article, please contact us by clicking this link.