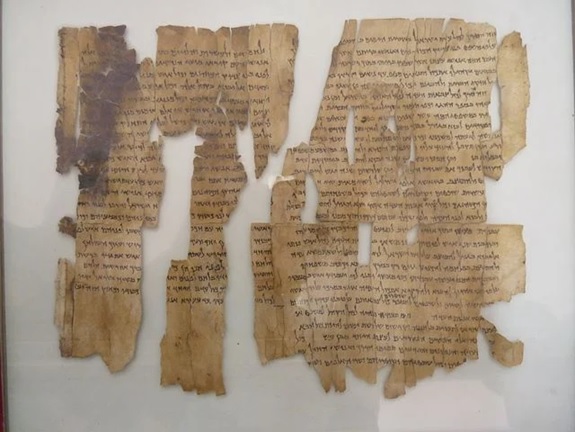 It can be difficult to trust information on the internet and social media because it can be easily edited and falsified. It's easier to trust that the words in books are true when there is an original manuscript.
Allah promised to keep His Word pure: "… We will assuredly guard it (from corruption)" (Qs 15:9). Are there parts of the Bible that are missing? What about the Quran?
Would our faith be incomplete if some parts were missing? Let's find out.
Are Some Parts of the Bible Missing?
There are 66 books in the Bible. Some of the books mention other books. For example, 1 Kings 14:19 says, "… (some events) are written in the book of the annals of the kings of Israel."
Until now archeologists haven't found a few books mentioned in the Bible. For example, the book of the annals of the kings of Israel and the kings of Judah, Solomon's history, David's history, etc.
Christians would be thrilled if those books were found. But it's actually not a problem if they aren't found. How come?
The Bible never declares those books to be the Word of Allah. They are just history books.
From the beginning, Christians never considered those books as Allah's Word.
Isa Al-Masih never quoted those books.
Archeologists have not found the Abraham scroll that is mentioned in the Quran, and Muslims still believe the Quran is perfect.
In the 1st century A.D., there were books that Christians universally accepted as Allah's Word. And the missing books weren't included. So, there are no missing books from the Bible.
Are there Missing Surahs or Verses in the Quran?
Muhammad considered Abdullah bin Mas'ud a prominent expert in the Quran during his era.
Abdullah bin Mas'ud said, "… There is not a single surah that was given from the Kitabullah, unless I am aware of it … and there is not a single verse from the Kitabullah, unless I know to whom it was given to. If I knew there was a person who knew more about the Kitabullah … then I will go to meet him myself …" (Shahih Bukhari 4616).
Abdullah bin Mas'ud's version of the Quran was different from Uthman's version. So, Uthman burned Abdullah bin Mas'ud's version.
There are several missing verses from the Uthman's Quran, like the verse about stoning. "… When we read a long Surah and the firmness is like the Surah Bara'ah and then I was forgotten…" (Shahih Muslim 1740).
There are also other missing verses.
The Results of the Missing Books and Verses
Can the Quran's purity really be trusted when there are missing verses in the Quran because it was burned by Uthman? As a result most of the original Quranic manuscripts are now missing.
There are no missing parts in the Bible. There are some history books that archeologists haven't found. But that's it. Does that make the Christian faith incomplete? No!
Why? First of all, no one consider the history books as Allah's Word. Secondly, a Christian's faith depends on Isa Al-Masih's perfection.
If Isa ever sinned, then the Christian belief would be worthless. But Isa Al-Masih is holy and never committed a sin. "God made Him [Isa] who had no sin to be sin for us, so that in him we might become the righteousness of God" (2 Corinthians 5:21).
Thus, Isa Al-Masih is able to bear our sins. If you want to know more about Isa Al-Masih, who can forgive sins, please email us. 
If you have a question regarding this article, please contact us by clicking this link.
SOME QUESTIONS FOR THE COMMENT SECTION BELOW
We encourage our readers to comment on the article above. Comments that don't directly relate to the topic will be removed. Please start a dialogue with us by focusing on one of the following questions:
Why did Uthman burn Abdullah bin Mas'ud's version of the Quran even though Bin Mas'ud was considered a Quran expert by Muhammad?
What is the impact on your faith if several verses in the Quran are missing?
Christianity depends on Isa Al-Masih's perfection. Islam depends on the purity of the Quran. Which one can be trusted more?
 [We invite you to visit us at http://www.isaandislam.com/way-of-salvation to learn more about God's gift of Salvation. God loves you and waits to hear from you. Jesus clearly said, "I am the way, the truth, and the life. No one comes to the Father except through Me" (Injil, John 14:6). For a deeper understanding of Jesus, we suggest you subscribe to "Isa, Islam, and Al-Fatiha" at this link.]