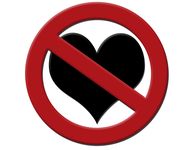 "He [the man] said that nikah mut'ah is a way to know me more deeply in halal way. I feel very guilty. I think we are fooling God. Only because he wanted to have sexual contact with me. He said, in Islam, it's halal" (https://www.youtube.com/watch?v=CSGFM0IvZ0k; "Syiah Arab Mut'ah Di Puncak Bogor," France 24 News Report).
Nikah mut'ah, or temporary marriage, can be as short as a few hours, or as long as a few years. Muhammad first allowed this practice to prevent adultery, fornication, and rape. But instead, it caused confusion.
Is Nikah Mut'ah Abrogated?
Muhammad taught that Allah decreed mikah mut'ah. "… This is the decree of God. Besides these, it is lawful for you to marry other women if you pay their dower, maintain chastity and do not commit indecency. If you marry them for the appointed time you must pay their dowries. …." (Qs 4:24).
Sunni Muslims claim that Muhammad later abrogated nikah mut'ah. Shia Muslims claim he didn't. They both point to the Hadith to support their beliefs.
Nikah Mut'ah is an Abomination
The Injil teaches that nikah mut'ah is sin. It's sex outside of marriage, adultery. The Injil only allows marriage between one man and one woman, and is meant to last a life time. "And he said, 'This explains why a man leaves his father and mother and is joined to his wife, and the two are united into one.' … let no one split apart what God has joined together" (Injil, Matthew 19:5-6).
Logically, when Muhammad allowed nikah mut'ah, wasn't he encouraging Muslim men to commit adultery?
How to Seek God's Solution for a Pure Heart
Therefore, nikah mut'ah is a sin. Isa Al-Masih taught that all sin comes from the heart of man. "For from within, out of a person's heart, come evil thoughts, sexual immorality, … adultery, … lustful desires …" (Injil, Mark 7:21-22). The only way a person can live a holy life is by having a pure heart.
Isa wants to give you a pure heart. If you have committed adultery, you're probably desperate to stop. Maybe you've tried many ways, yet you fail. You will never be able to stop on your own.
The only way you can have a pure heart is to receive His sacrifice. Isa died to make you holy. Come to Him and He will give you a pure heart. Will you receive Him today?
[We invite you to visit us at https://www.isaandislam.com/way-of-salvation to learn more about God's gift of Salvation. God loves you and waits to hear from you. Isa clearly said, "I am the way, the truth, and the life. No one comes to the Father except through Me" (Injil, John 14:6) For a deeper understanding of Isa we suggest you subscribe to "Isa, Islam, and Al-Fatiha" at this link.]
SOME QUESTIONS FOR THE COMMENT SECTION BELOW
We encourage our readers to comment on the article above. Comments that don't directly relate to the topic will be removed. Please start a dialogue with us by focusing on one of the following questions:
1. Do you agree with nikah mut'ah? Why or why not?
2. Do you think nikah mut'ah is a sin? Why or why not?
3. According to the Injil, how can you be free from the sin of sex outside of marriage?
If you have a question regarding this article, please contact us by clicking this link.