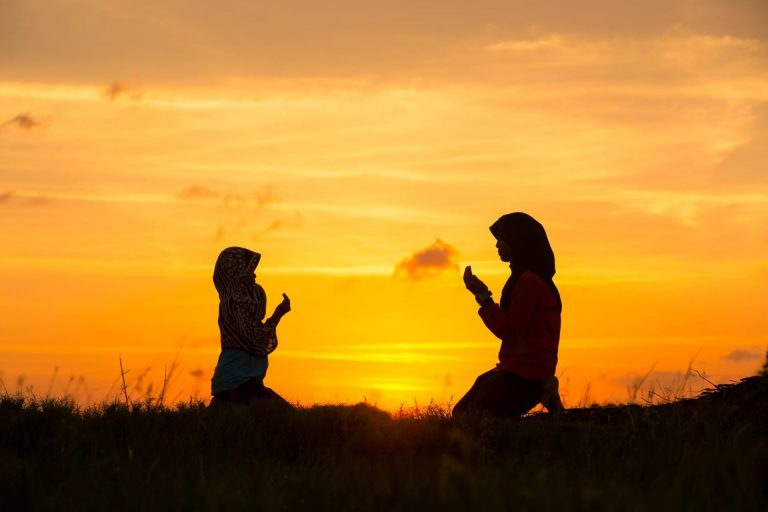 Every person wants to go to Heaven. But, there's one major problem. We all sin. We desperately need forgiveness from Allah.
Maybe you have only committed small sins and have already repented. Or maybe you have committed a major sin and are worried Allah will not forgive you.
How can we get forgiveness from Allah so we can have peace and know we're going to Heaven?
Why is Forgiveness Important?
Maybe you already know this, but without forgiveness from Allah, we cannot know him. We can't live in Heaven with him forever. We need forgiveness for both small and major sins.
Since Allah is holy, He cannot be in the presence of sin. He must purify us first. Are you worried Allah won't forgive your sins?
Unforgivable Sins According to Islam
All Muslims agree there's at least one sin Allah won't forgive. The question is, how many unforgivable sins are there? And which sins are they? If you search on Google, you'll find different answers.
One Islamic website says there's only one unforgivable sin: shirk. However, another website lists six. One says seven. And another website teaches there are 10 unforgivable sins!
This list includes:
Shirk
Divination
Murder
Adultery
Abandoning a "holy war"
Stealing from orphans
Usury
Have you ever committed one of the sins above and are scared you won't go to Heaven? Email us to know how you can receive Allah's forgiveness.
Is It Good to Feel Remorse Over Sin?
Actually, it's a good sign if you are sincerely remorseful and sorry about your sins. It's not good if you sin with no remorse. Why?
Because that's Allah's mercy in your life. Allah wants to know us and wants us to avoid sin. Remorse is Allah's way of bringing us back to the straight path.
Allah's Word: There's Only One Unforgivable Sin
In Allah's Word, Isa Al-Masih teaches there is only one unforgivable sin. ". . . the one who blasphemes against the Holy Spirit will not be forgiven" (Gospel, Luke 12:10). What does that mean?
When someone attributes Allah's work to Satan, they have blasphemed the Holy Spirit. More specifically, when a person refuses the forgiveness Allah offers through Isa Al-Masih's sacrifice, they have rejected Allah's work of atonement for their sins.
How can we avoid the unforgivable sin and receive forgiveness from Allah? Put your trust in Isa Al-Masih! Then there won't be any sin that won't be forgiven.
How to Receive Eternal Forgiveness from Allah
There's only one way. If we confess our sins to Isa Al-Masih, trust Him, then He will forgive us. He already took the punishment we deserve when He died.
"If we confess our sins, he is faithful and just and will forgive us our sins and purify us from all unrighteousness" (Injil, 1 John 1:9).
I've already done this, and now I have an everlasting peace in my life. What about you? Contact us if you have already asked Isa to forgive your sins or if you have a question about Isa.
SOME QUESTIONS FOR THE COMMENT SECTION BELOW
We encourage our readers to comment on the article above. Comments that don't directly relate to the topic will be removed. Please start a dialogue with us by focusing on one of the following questions:
How many unforgivable sins do you think there are? What are they?

What have you already done to try to get Allah's forgiveness? Are you 100% sure all of your sins will be forgiven? How?

After reading this article, do you now have hope you will receive forgiveness from Allah? Explain your answer.

[We invite you to visit us at http://www.isaandislam.com/way-of-salvation to learn more about God's gift of Salvation. God loves you and waits to hear from you. Jesus clearly said, "I am the way, the truth, and the life. No one comes to the Father except through Me" (Injil, John 14:6). For a deeper understanding of Jesus, we suggest you subscribe to "Isa, Islam, and Al-Fatiha" at this link.]