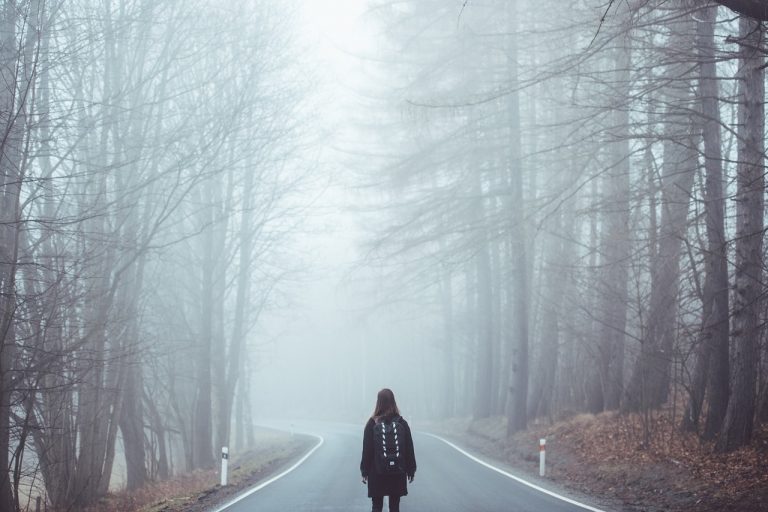 A proverb says, "ashamed to ask, lost on the way." Men are more guilty of this than women. Wanting to look competent they are ashamed to ask for directions.
Lost people need a guide. Wise people ask for help. Who can guide Muslims and Christians to Paradise?
Have You Strayed From Allah?
Surah Al-Fatiha ends with the words walad dallin (go astray). "Show us the straight way. The way of those on whom You have bestowed Your Grace, those whose (portion) is not wrath, and who do not go astray" (Quran 1:6-7).
Allah's Word compares people to sheep. Sheep aren't very smart–they easily get lost.
These animals need shepherds to guide, protect, and provide for them. Sheep are very dependent on their shepherd.
We are like that too. We need a good Shepherd. We need a Shepherd who will lovingly guide us so we will not go astray.
Isa Al-Masih is the "Good Shepherd"
Allah's Word pictures Isa Al-Masih as the Good Shepherd. Isa said, "I am the Good Shepherd. The Good Shepherd lays down his life for the sheep . . . I am the Good Shepherd; I know my sheep and my sheep know me" (Gospel, John 10:11-14).
Isa is the Good Shepherd. Because He loves the sheep, He was willing to lay down His life for them. He came to guide you so you would not go astray. Email us if you're afraid you have gone astray.
Finding the Straight Way
Surah Al-Fatiha is a prayer to find the straight way. Have you prayed that prayer? If so, you are acknowledging that you need to find the "straight way."
Al-Fatiha verses one and three refer to Allah as the One who can help you. He is called "Ar rahmani Ar-rahim". He is "Most Gracious, Most Merciful."
He hears our prayers when we call on Him because He is Gracious and Merciful.
He sent His Word (Quran 3:45), Isa Al-Masih. Isa is the straight way that Allah has prepared for you. You can ask Him to help you. Isa will never lead you astray.
Isa Al-Masih Died for You
Isa Al-Masih willingly offered Himself as a sacrifice. Why did He do that?
Sin separates us from Allah and makes us lost. His death on the cross destroyed the power of sin. He took the punishment for our sins.
All who place their trust in Isa are on a safe path. He is the only One that can guide Muslims to Paradise.
Isa is the Good Shepherd and straight way. He boldly declared, "I am the way and the truth and the life. No one comes to the Father except through me" (Gospel, John 14:6). If you are lost, come to Isa. He ". . . came to seek and to save what was lost" (Gospel, Luke 19:10).
Contact us if you want to be sure you're on the straight way.
SOME QUESTIONS FOR THE COMMENT SECTION BELOW
We encourage our readers to comment on the article above. Comments that don't directly relate to the topic will be removed. Please start a dialogue with us by focusing on one of the following questions:
As humans, we often go astray and are lost. What can we do so we will not stay in that condition?

What does the Gospel teach about Isa Al-Masih as the Good Shepherd?

Why is Isa Al-Masih the one person who can guide Muslims to Paradise? Why will He never lead us astray?
[We invite you to visit us at http://www.isaandislam.com/way-of-salvation to learn more about God's gift of Salvation. God loves you and waits to hear from you. Isa clearly said, "I am the way, the truth, and the life. No one comes to the Father except through Me" (Injil, John 14:6). For a deeper understanding of Isa, we suggest you subscribe to "Isa, Islam, and Al-Fatiha" at this link.]