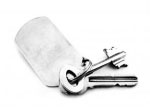 One minute after you die, you will have to face the reality of living in one of the places in the Eternal Realm: heaven or hell. Nobody wants to live in hell! Some try their best to make it into heaven. Many people even try to buy their way into heaven by doing good. What is the key to heaven?
Heaven is For All
God wants all of us to live with Him eternally. Isa Al-Masih said, "…I have come that you might have life, and have it more abundantly" (Injil, John 10:10). Isa came so that we can live forever!
Heaven is an ideal place for all of us, where there will be no tears, death, sorrow, or pain (Revelation 21:4). There will only be joy and happiness where people and angels will worship God (Revelation 5:9-13).
The Quran also teaches that heaven is a wonderful place. "(Here is) a Parable of the Garden which the righteous are promised: in it are rivers of water incorruptible; rivers of milk of which the taste never changes; rivers of wine, a joy to those who drink; and rivers of honey pure and clear. …" (Qs 47:15).
One Requirement to Enter Heaven
The Quran says that those who believe in Islam and do good deeds will go to heaven (Qs 42:22). But it also says that every person will have to spend some time in hell. "It is the inevitable decree of your Lord that every one of you will be taken to hell" (Qs 19:71). Beside doing good deeds, Muslims are required to give their wealth to the needy through "zakat" (Qs 21:73).
The problem with good deeds and zakat is that men sin. Because of sin, no person can measure up to God's moral Law. No person can do enough good deeds to outweigh his bad deeds! "All have turned away; they have together become worthless; there is no one who does well, not even one" (Romans 3:12).
If wealth and deeds cannot take us to heaven, then what is the requirement? The only standard is perfection. We must be holy! This sounds even more impossible than doing good deeds. Yet the Gospel says, "Nothing impure will ever enter it, not will anyone who does what is shameful or deceitful, but only those whose names a written in the Lamb's book of life" (Revelation 21:27).
Isa is God's Justice and Love
God is just and merciful. His pure justice keeps us fr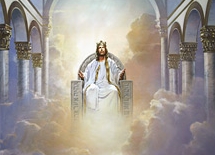 om heaven. His mercy enables us to go there. God showed His mercy by sending Isa Al-Masih to the world. He was punished so that we can be right with God. Through Isa's sacrifice, we can have eternal life in heaven.
In order to live with God in heaven, we must accept Isa's holy sacrifice. Isa is the key to enter heaven. If we reject Isa, then we reject God's mercy.
[We invite you to visit us at https://www.isaandislam.com/way-of-salvation to learn more about God's gift of Salvation. God loves you and waits to hear from you. Isa clearly said, "I am the way, the truth, and the life. No one comes to the Father except through Me" (Injil, John 14:6). For a deeper understanding of Isa we suggest you subscribe to "Isa, Islam, and Al-Fatiha" at this link.]
SOME QUESTIONS FOR THE COMMENT SECTION BELOW
We encourage our readers to comment on the article above. Comments that don't directly relate to the topic will be removed. Please start a dialogue with us by focusing on one of the following questions:
1.) How are you trying to get into heaven?
2.) Why can't a person do enough good things to earn his/her way into heaven?
3.) What is the way God has provided for you to enter heaven?